Among the numerous pandemic driven content management tasks that are likely on your plate, checking your site for broken links should be high priority item.
If you're like most groups, you probably ripped up, deleted, and otherwise moved all kinds of site content (think of your events alone). As a result, you probably have a higher ratio of bad links than normal.
Free Tools
One Chrome extension everyone should have on hand is Check My Links  from Paul Livingstone. Not only is it powerful, but very simple to use regardless your skill set. All you need to do is click the "Add To Chrome" button from the extension page and the browser will do the rest.
The extension is point and click simple and will take less than a minute of your time.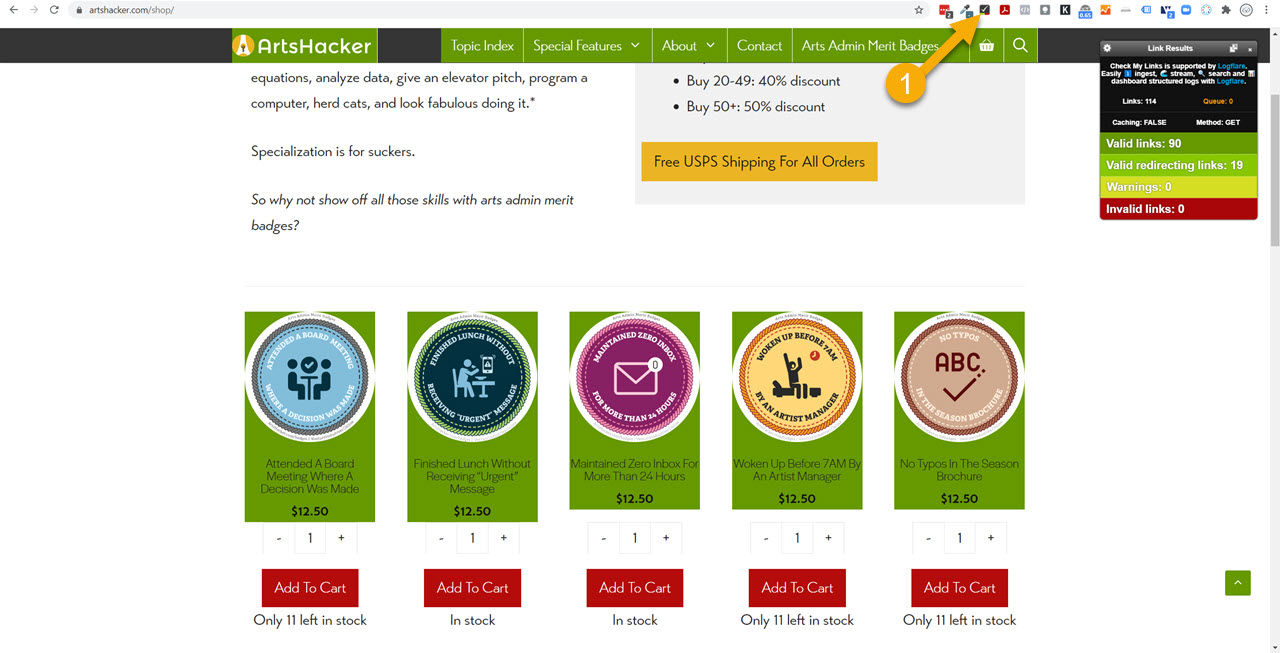 Navigate to the URL you want to check. Once the page has completely loaded, select the Check My Linkstoolbar button.
The plugin will begin checking all the page links, even those in header, navigation, and footer areas. You can even leave the browser tab and let it run in the background as it won't interfere with other browsing tasks.
While the extension is doing its thing, you can track its progress in real time. Links on the page will be color coded to match their results status. Anything red needs to be updated and anything yellow requires double checking.
If you're a Google Search Console (GSC) user, they provide regular full site link checking and a default report dashboard. Log into your GSC account and navigate to the "Coverage" navigation menu.
The subsequent report will show items like 404 errors in the "Error" block. Keep in mind, not all errors will be 404 errors (and some errors are actually okay) so you'll have to read through each one to see if the "type" is anything that rises to the level of concern.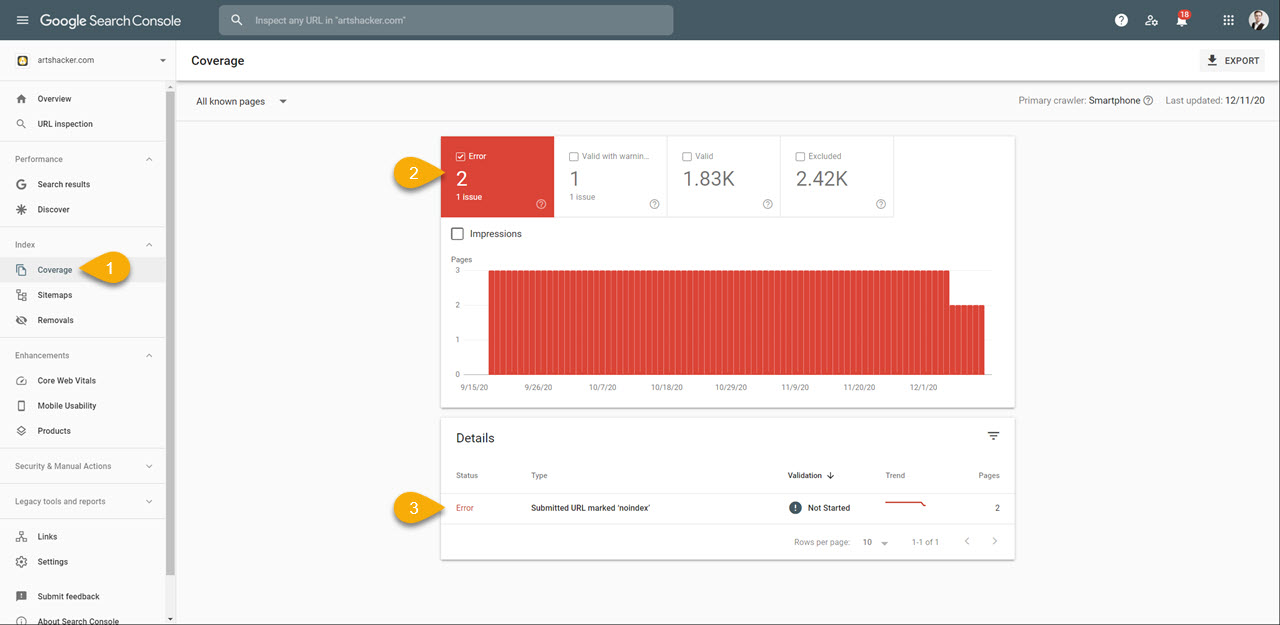 Paid Tools
If you have a lot of pages to review, it might be worth investing a little into a paid online link checking service. Two that I recommend to clients are https://www.drlinkcheck.com and https://ahrefs.com.
The best part of either service is you just paste in your site's URL, click a button, and that's it.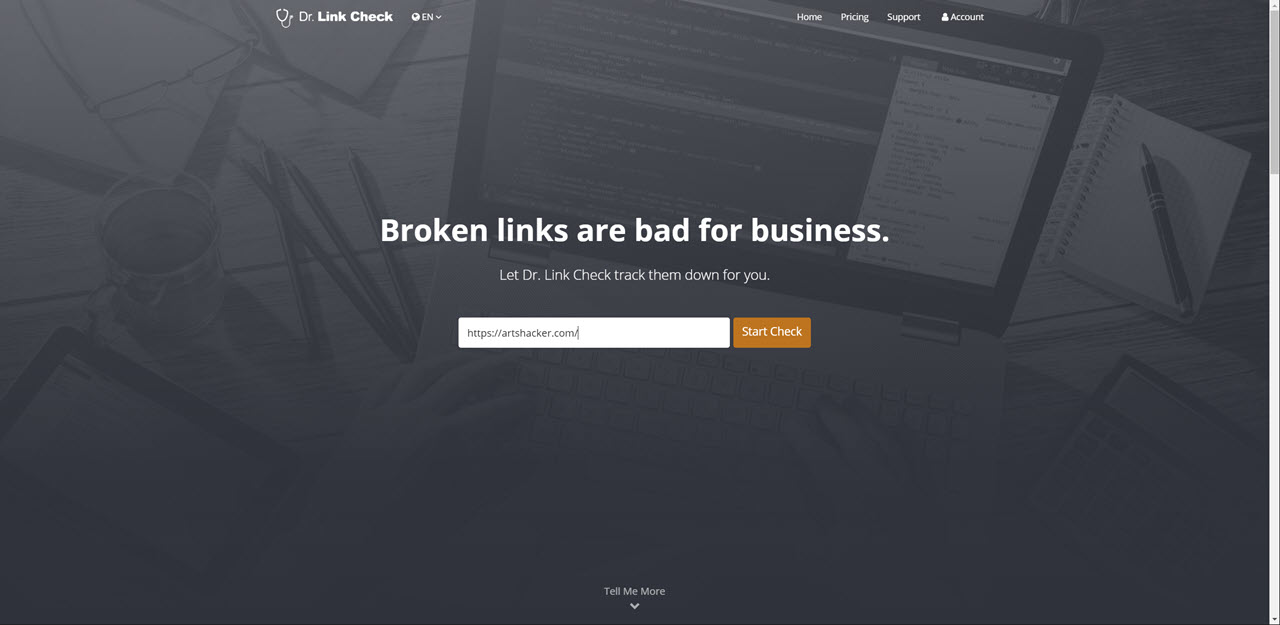 It's worth pointing out that Dr. Link Check does offer a free option, but it caps the max number of links per site to 1,500. Paid plans are quite affordable just be sure you adjust the max links per site slider to accommodate all the links you need to check. Since they allow you unlimited number of starts and restarts, there's no worry if you underestimate, you can pay a little more and increase the cap.
Ahrefs doesn't have a free plan but they do offer a 7-day trial for $7. Beyond that and their pricing is higher, but you don't have to worry about hitting caps on link limits. They also provide more checking services per plan.