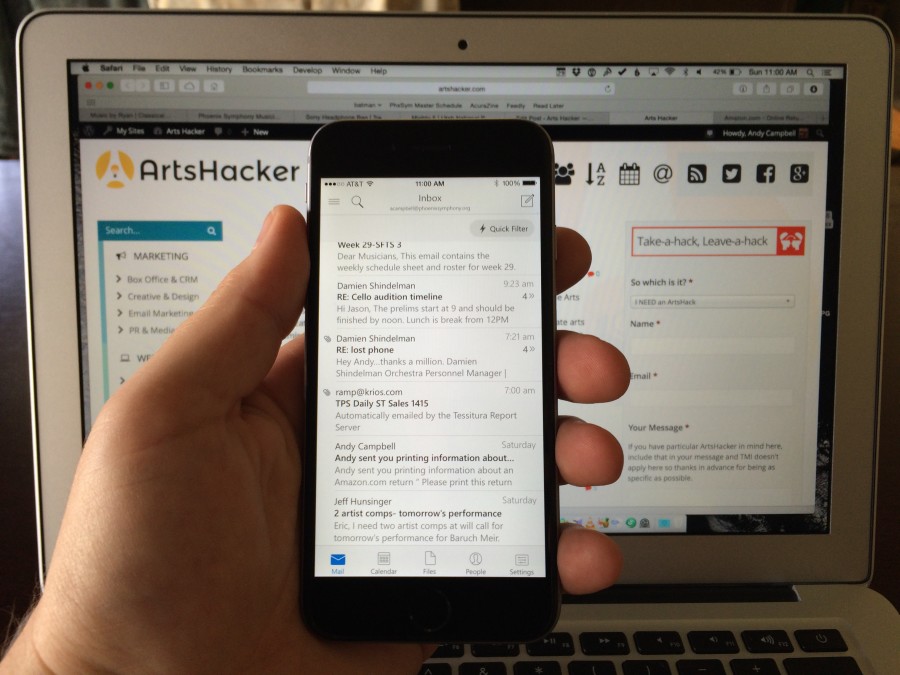 Question: Do you use Microsoft Outlook on your computer at work?
If you work for a corporation that has an IT department, the answer undoubtedly has to be 'yes'.
When using Outlook on a Windows machine or on a Mac, I need an avalanche of Advil to get through reading and responding to the contents of in my inbox.
Apple's Mail.app on iOS is perfectly functional, but it is by no means a fantastic tool. Android has several options for decent email apps and Gmail for Android integrates with Gmail amazingly well. Currently no mobile operating system offers an app that works with Exchange servers and also assist in reading, sorting, searching, and atually enjoying the process of working through email. Microsoft, the company who creates woe for office based email has provided a mobile solution that has completely transformed my workflow and my feelings about work email.
In early December of last year, Microsoft acquired a startup email app called Accompli. They quickly repacked that app and released it as Outlook for iOS and Android. Initially I was dubious as it was branded Outlook, but after giving it a try, I was amazed at how great it actually is. I won't get in to a lengthy review here, but I will offer reasons on how it has changed my work.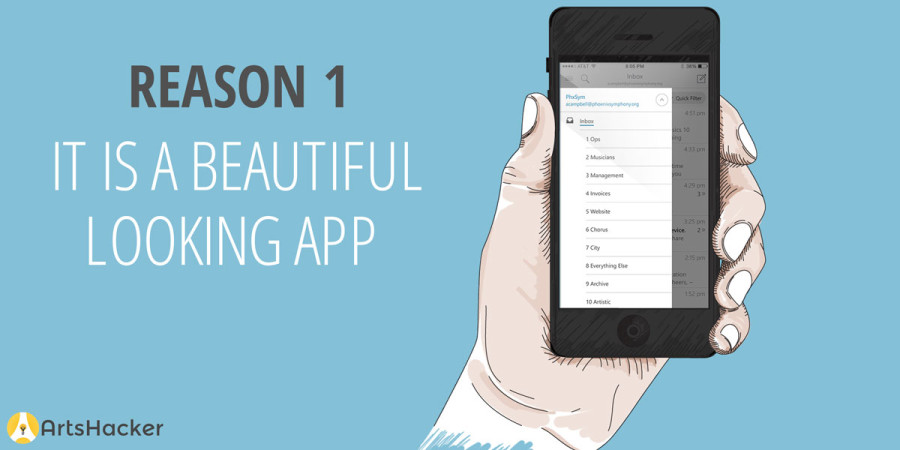 Reason 1: It is a beautiful looking app
The typeface used is splendid. The user interface is smooth and fluid. The buttons look great and are intuitive, and the gestures make it all work together effortlessly.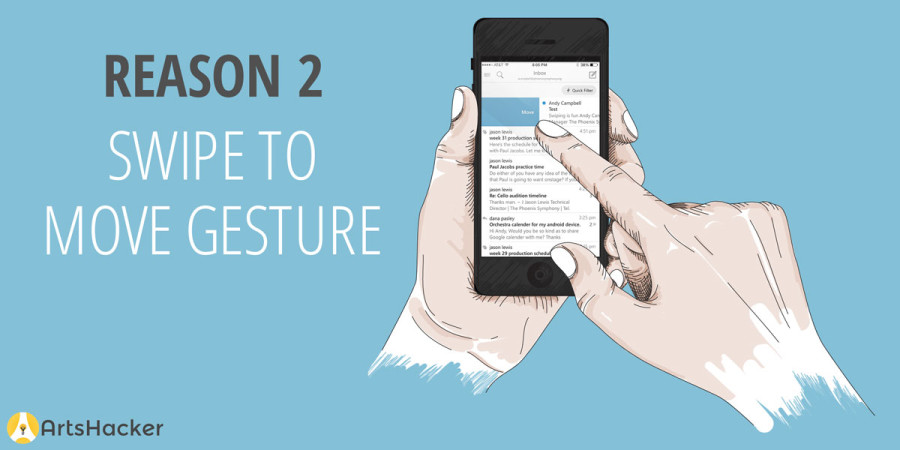 Reason 2: Swipe to move gesture
This has made all the difference in the world for me. So much of the email I receive is inter-office communication that does not require immediate response. I use my main inbox to hold any items that need action. Everything must get sorted and Outlook for iOS allows me to customize what i want the swipe gesture to do. I use it to sort messages into folders and I can do this with a swipe and a tap. It's truly that simple.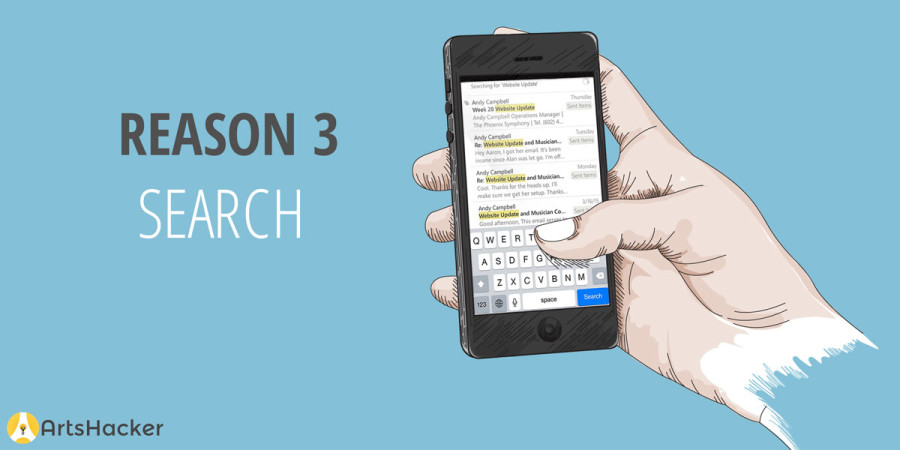 Reason 3: Search
Outlook provides the best email search I have used in any mobile app, period. It's not as good or as fast as Gmail in the web browser, but the search is so good that I no longer have doubt or experience frustration when trying to find an email or attachment.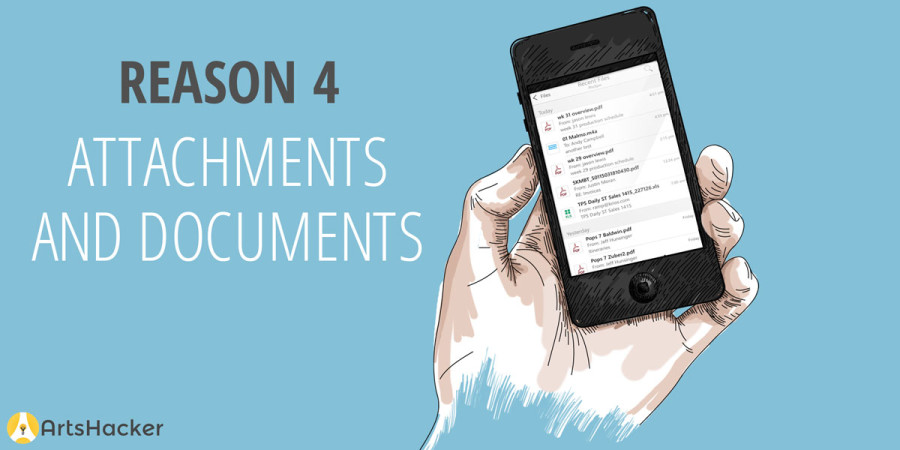 Reason 4: Attachments and Documents
Outlook for iOS seamlessly integrates with cloud storage service OneDrive, Google Drive, Dropbox, and Box. It organizes all files or attachments in a convenient tab accessible at the bottom of the app. Every document, image, song, video, or any type of attachment is all accessible with one tap. It's all right there. Every account and every service that you have synced is all right there for you to use. It is mindblowing to have everything there when you need it. And it's all instantly attachable and sharable from within the app. No switching apps back and forth to get files to people who need them.
As great as this app is, it promises to continue getting better and better. Microsoft's General Manager for Office has said that they plan to update the app weekly. In my use over the last two months, there have been very frequent updates and the app  has become more and more stable and I have grown to rely on it every day.
Outlook is so good I feel like I am cheating. Working and emailing can't be this good and this easy, while being enjoyable at the same time, can it? I've only touched on a few features that delight me, but there are so many other great features, I could write a book. If you work on a tablet, there's a version for your larger piece of glass as well. It's also fantastic.
There are very few apps that I can universally recommend to every type of user. Outlook for iOS and Android is without question one of those apps. I would consider this app a steal if I had paid $10 for it. Microsoft has the app available for free with no ads and no limited functionality. I cannot recommend it with any more strength or vigor.