A couple of weeks ago, I wrote a post talking about how to keep your email list clean.  It got me thinking that we really need to keep ALL of our data clean.  Now that season is over for most of you, it is the perfect time to do a little data maintenance.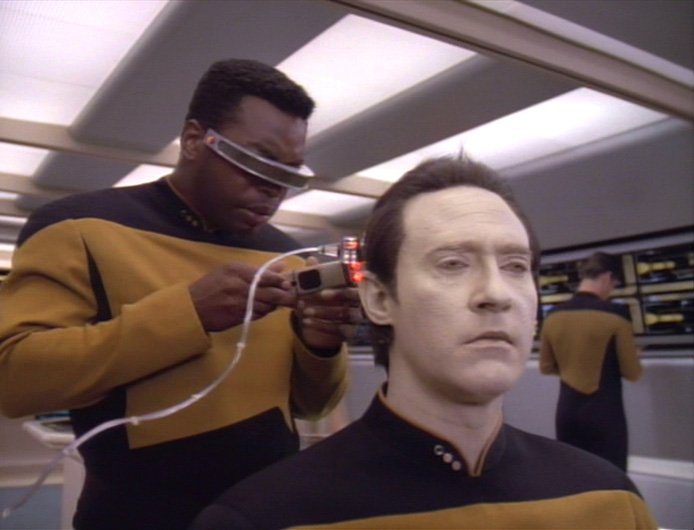 Let's all grab our tricorders and dive right in.
1. Go On A Data Cleanse
List hygiene is so important and can actually save you money!  If you have a nonprofit indicia with the USPS, you already have to NCOA your list yearly but let's take it a step further.  (By the way, if you are not NCOA-ing your list each year for some reason, that should be the first thing you do after reading this post. Reach out to your local mailhouse and they can take care of it for you. Quick! Run!)
The next step is to append demographic information to your patron list can not only clean your list but also allow you to segment it so that you can make smarter decisions when it comes to mailings.
If you only have the time/money/energy to do one thing, I would find out who on your list is deceased.  It isn't a particularly happy topic, but many of us have aging audiences and it is important to know who has passed away so you don't continue to send them mail.
That said, I'd recommend that you get a good range of demographic data about them such as age, income, presence of children in the home, as well as any other information that is useful to you in future mailings.
In doing this, you are mining your own data for actionable information.  When you know who has kids, you can send them information about your children's performance or education programming. If you know someone's income, you can send them appropriate fundraising messaging.  When you know someone's age, you can make reasonable assumptions as to whether or not they might be able to attend a weekday event during the day. See where I'm going with this?
2. All About That Database
Now that your data is clean and organized, you've got to get it back into your patron database.  You want to make sure that the new data you have is in your database so that, when you pull new lists, it is included.
Depending on the volume of information you have, you may be able to make it a summer project for yourself or your staff. If you've got thousands of records to edit, you'll want to contact your ticketing software provider to determine how much can be imported in and the best way to do it.
Some data companies (like Arts & Analytics) offer assistance with this, especially when you are migrating data from one system to another.
I realize that not every ticketing CRM has the ability to store additional pieces of custom data.  If you can't add in demographic data, at least update addresses that have changed and mark the people who are deceased so you don't continue to pull out incorrect information.
3. Reactivation Nation
Now that your data is super fresh and clean, it is time to start engaging them by sending them the right messaging.
Those folks who you have just discovered have children at home can get communications about your next family event. Or maybe they should get a postcard encouraging them to attend your concert as a special "date night" without the kids.
Identify people who haven't purchased tickets in a while and send them a simple series of direct mail postcards and/or emails featuring upcoming events and programs.
Now that you have some income information for your patrons, see which ones are current donors and determine if they have the potential to give more. You can also segment your current ticket buyers who aren't yet donors to send them fundraising messages with appropriate suggested donation amounts for your annual appeal.
There are so many possibilities with what you can do with data. When you keep your data clean, you have to tools at hand which help you to make educated decisions.
Let's get to work!