If your newsfeed wasn't already full of politics, I bet on January 19, it got real full, real fast. On the 19th, The Hill, then others, published an article detailing the Trump administration's proposed plan for the federal budget. According to the proposal:
The Corporation for Public Broadcasting would be privatized, while the National Endowment for the Arts [NEA] and National Endowment for the Humanities [NEH] would be eliminated entirely.
I know, right? I literally couldn't see straight for a second after I read that the first time.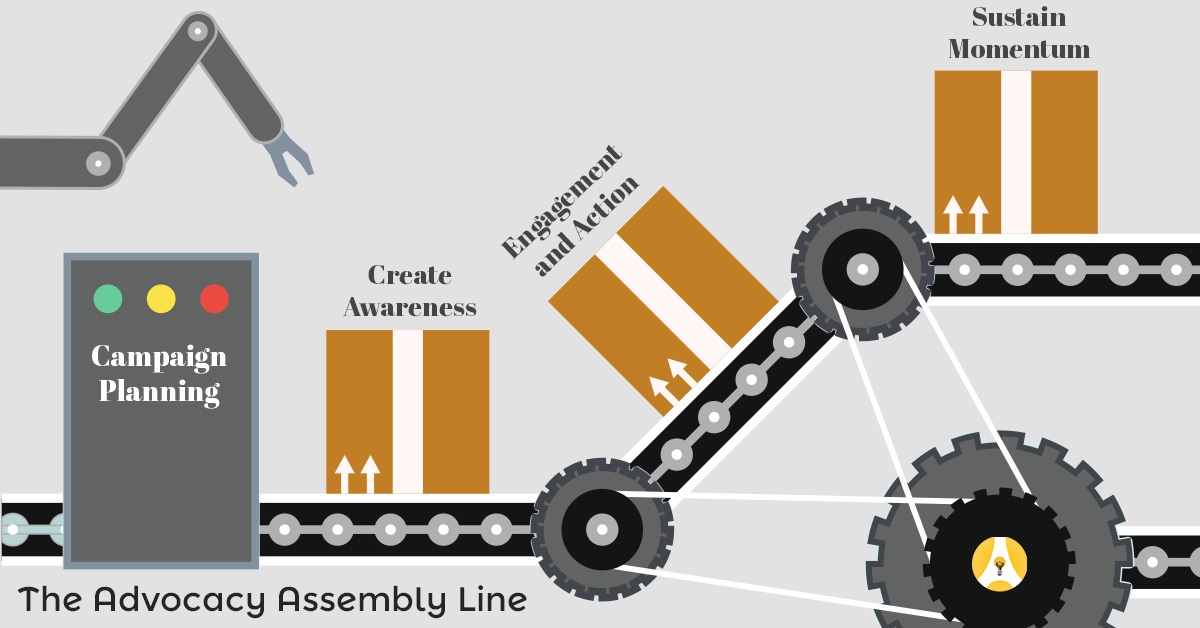 First off, you should know that this is only the very beginning of the process. A budget proposal is expected in late February and a full, detailed budget expected in May. After that, there are multiple procedural hoops to push through from the committee room to the Capital floor.
According to an FAQ section on the Americans for the Arts website, "The NEA is an independent federal agency and the executive orders you see him signing right now don't affect it. While he can call for Chairman Chu's resignation, it takes an act of Congress to make permanent changes to the NEA."
Elimination of the NEA and NEH is not imminent. However, this threat from a administration already proposing and enacting nontraditional policies in other fields, is one to be taken very seriously. Even if your organization does not receive federal funding from these agencies, their elimination would be disastrous to the cultural sector.
Apart from the millions of dollars in funding, these agencies serve as resources for the field as a whole, commissioning studies and surveys that allow all organizations to compare data and track trends. They also serve as advocates for the arts from within the government itself.
Eliminating that voice makes it that much more difficult for artists, individual organizations, and the entire field to communicate the value and absolute necessity of the arts to legislators and appropriators; effectively, the seat at the table for the artistic field gets taken away.
If you have not already done so, make sure that your staff and board members are aware of this proposal and how it could affect your organization. Update them on any advocacy efforts you are planning.
Sign up for alerts from national arts organizations like League of American Orchestras, Dance America, or others relevant to your organization. Americans for the Arts is great for all mediums as is Performing Arts Alliance.
See what your state or local arts agency is doing. The Clyde Fitch Report had a very interesting post about state agencies and their (non)reaction to this. These agencies serve multiple organizations and can spearhead local or regional efforts so you are not in it alone.
Discuss with your staff and board opportunities to engage your patrons on this topic. People coming to your concert or your museum would be affected by this cut whether they realize it or not. What do you need to do to communicate this to them and get them to act on your behalf?
Discuss with your staff and board opportunities to engage your legislators on this topic. While this is a federal issue, all levels of government could benefit from a constant reminder of how the arts and arts organizations are impacting their constituents and communities. Here's an Artshacker article I wrote in 2015 with 10 suggestions.
There are a variety of petitions circulating the web, but be cautious about sharing these on your organization's page. Not only is this easy advocacy that may not reach the actual decision makers, the "We The People" site and 100,000 signature rule was created by the Obama Administration and the Trump Administration has made no comments on if or how they will use the site.
As an individual or on behalf of your organization (after clearing any relevant organizational procedures), write, email or call your Congresspeople. Facebook and Twitter are great places to share your organization's message and rally people, but many legislators do not read or track comments. I have a feeling you'll be needing those addresses and phone numbers more frequently in the coming years, so maybe just bookmark the Arts Action Fund's Find Your Legislator page or add the information to your contacts.
You may be asking, "If this is not imminent, then why do we need to do anything right now? Let's just wait and see."
Because movements take planning.
An organization (and an entire field) with a systematic, thought out way of communicating with the variety of groups you need to communicate with is going to be much more effective if there is thought behind it and if the physical materials are not slapped together. Not only that, but it takes a foundation of sustained effort to carry forth a groundswell of support.