It's Arts Advocacy Time in Tennessee, Y'all!
Each March, Tennesseans for the Arts sponsors an Arts Advocacy Day at Capitol Hill in Nashville.  This day allows organizations from across the state to meet and hear updates from our state arts commission, any political news affecting the arts in Tennessee, and to learn more about Tennessee's specialty license plate program which is largely responsible for state arts funding.
But, the most important part of the day (and the time I get to feel like an extra in West Wing: South Edition) is spent thanking representatives and senators for their support of the arts in Tennessee and sharing updates of the organizations' work in their district.
One day to do this in person is GREAT. But shouldn't advocacy be a regular part of our work? Here's a list of 10 Easy Ways to Build a Strong Relationship with Your Legislator, thanks to Tennesseans for the Arts: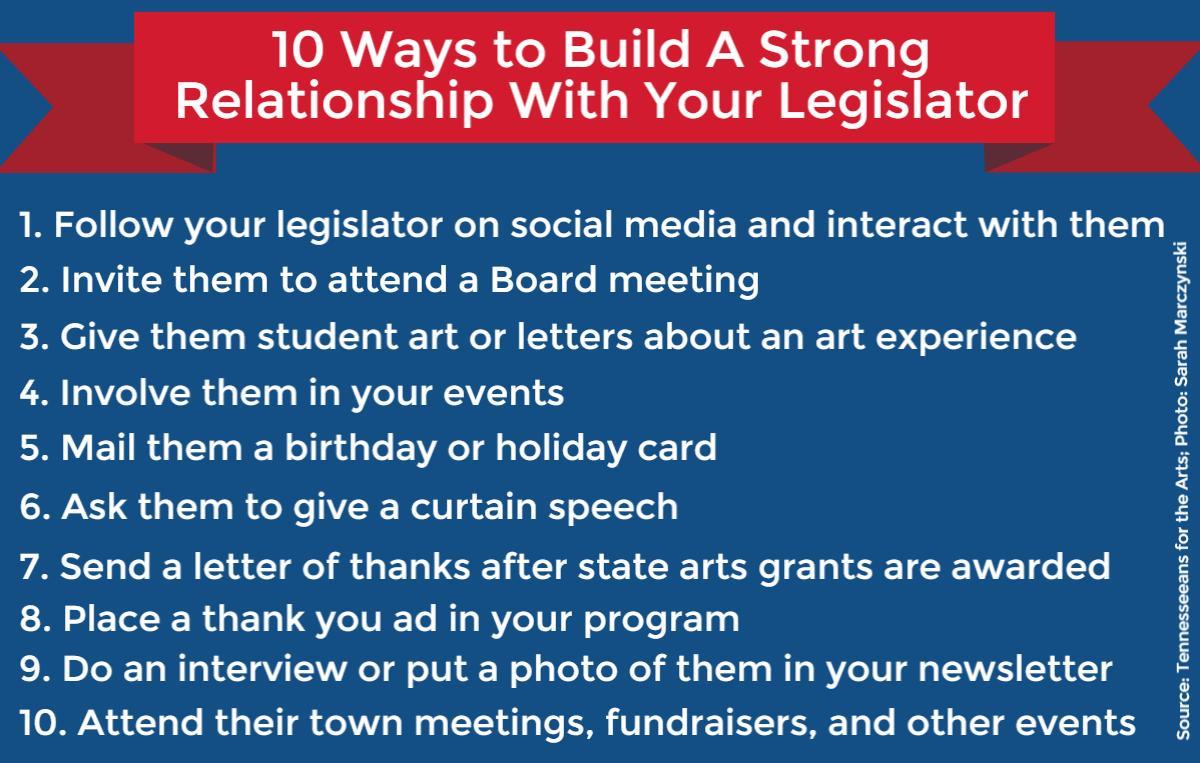 If you're looking into doing more advocacy, check out the Kennedy Center's Arts Education Advocacy Tool Kit, their article about reaching out to your school board, or about using data to reach legislators.
What ways do you make arts advocacy a regular part of your work?