We all do Facebook, right? Whether you do organic posts, paid posts, or a combination of the two, there are three things that your posts should have to make them more effective.
The goal with Facebook (or any social media, really) is engagement.  "Reach" doesn't really matter if no one is engaging with your content.
It goes without saying that your post copy should be engaging and relevant.  I usually recommend no more than 3-4 lines of text in a post. You want it to be just enough to get people interested but not too much where they won't read it and scroll right on by.
Going beyond the text, there are three more tactical items that your posts should have. Do your Facebook posts have these three key elements?
1. A photo or video
Every single one of your posts should include a natively uploaded photo or video.  Facebook likes content like this and will rank it higher. It also is much more engaging for the viewer. What do I mean by "natively uploaded," you ask?  Don't use the preview image that appears when you put in a link.  Actually upload the photo or video directly to Facebook using the little camera icon at the bottom of your post like this: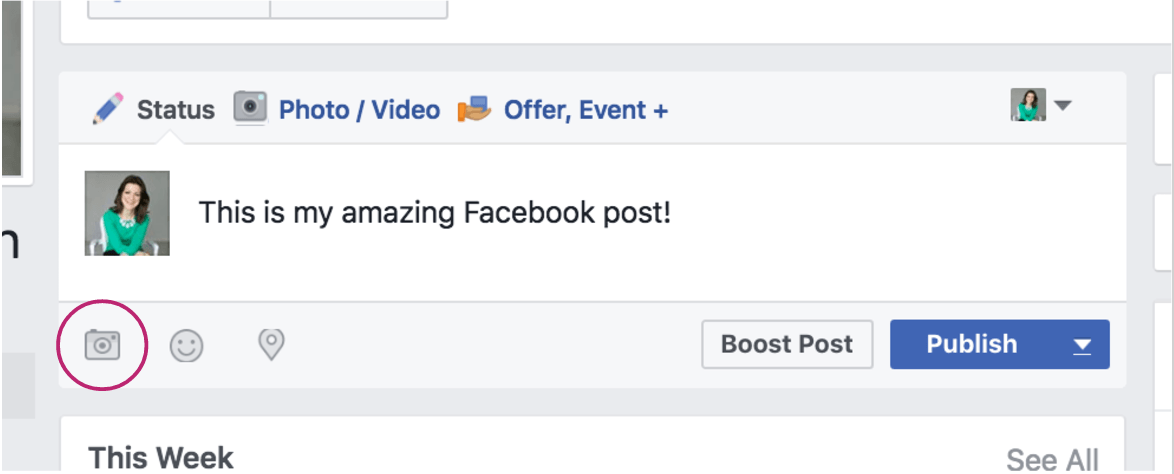 (Also, be sure that your image is the correct size.  I recommend two free tools for quickly and easily sizing images for social media: Canva and Landscape.)
2. Tags (when possible)
When you are writing a post, always be sure to tag people, organizations, and businesses when possible.  When you add a tag to your post, people who also follow that person/thing might see your post as well, upping your reach. Tagging is super simple to do so make sure you remember to do it whenever you can.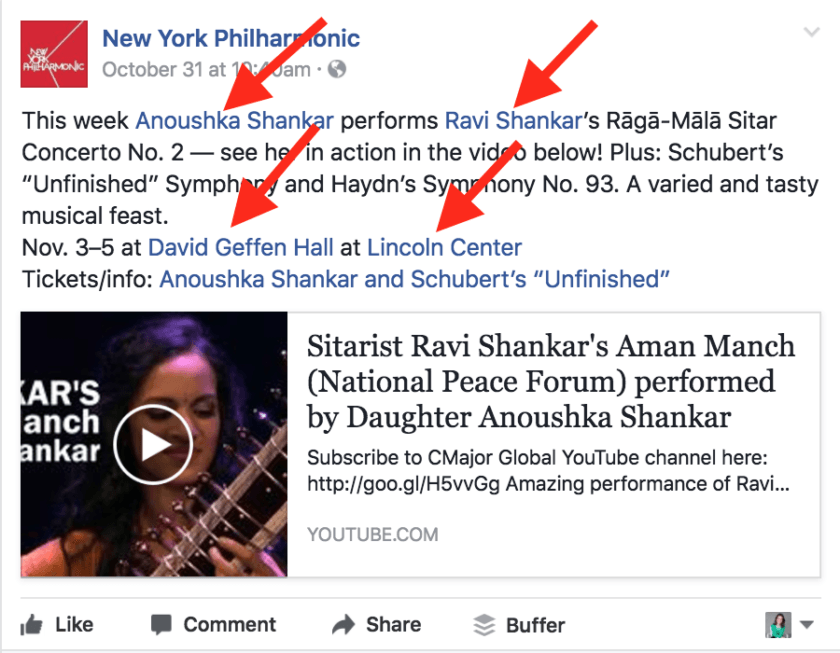 3. A link
What do you want people to do after seeing your post? Think about your messaging for a moment. Are you talking about an upcoming performance? An education program for children? A current fundraising campaign? Make sure you add a URL at the end of your post that links directly to additional pertinent information. A URL click is a great type of engagement on a post because you are getting people from Facebook over to your website.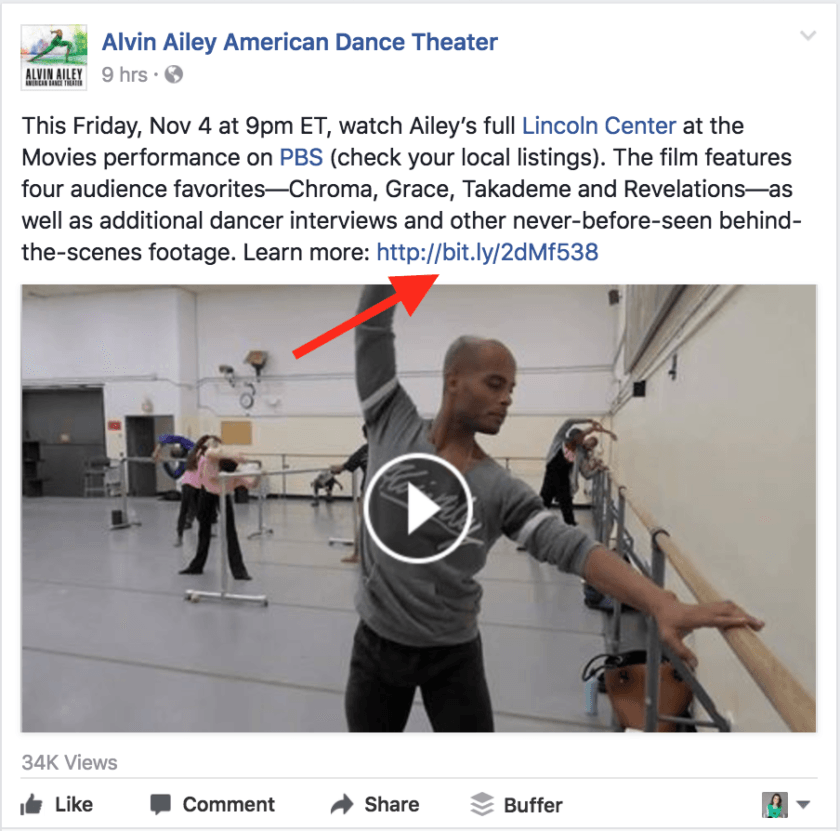 Tip: If the URL of your landing page is rather long, shorten it by using a free service like
Bitly
.