Disclaimer: I receive no compensation or other consideration from Miro, nor are any links affiliate links.
If you're missing your office whiteboard, I've got a digital solution for you!
My go-to solution that enables a team to collaborate, brainstorm, or ideate in real time online is Miro, a collaborative online whiteboard software.
Miro gives you an endless canvas on which you can create patron journeys, mind maps, wireframes, and more.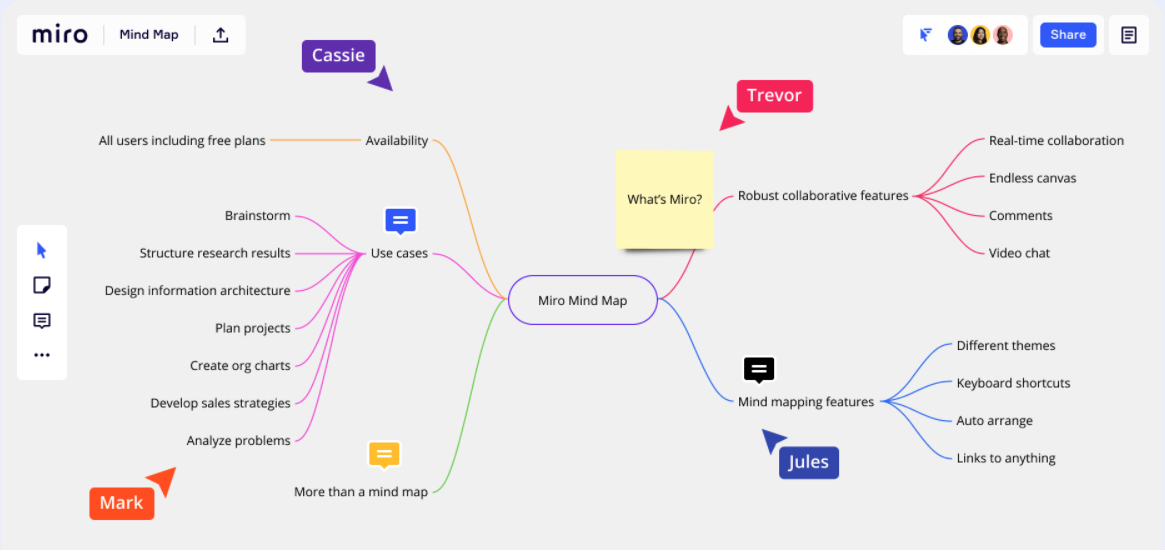 I have found this tool to be indispensable not only for working with my team, but also for myself when I'm figuring out an email automation or mapping out a strategy. It is cloud-based so it is always updated with no worries about version control, similar to another favorite of mine: Airtable.
I know you're probably wondering about the price. There is a free version with a limited number of boards — however, you can archive boards you're not actively using to free up a spot for a new one to keep the free plan. Paid plans start at $8/month per team member which is quite reasonable and they offer a 30% nonprofit discount.
If you try it out, let me know what you think in the comments!