Now that many organizations are vested in a remote workforce model, one of the logistical questions to consider is how to handle phone extensions. If your organization is a G Suite user, then you have a remarkably easy to implement solution ready to go in the form of Google Voice.
Google Voice is a VoIP (voice over Internet protocol) service that started back in 2009 but took nearly a decade to really come into its own. If you've used it in the past and remember the wrinkles related to Google Meet integration, know that those days are gone and there is no need to rely on Meet for any functionality.
Overview
Unlike a lot of other VoIP services, Voice does not require you to use special hardware to make or send calls. All you need is an internet capable device with a microphone and speaker. This means everything from cell phones (including iPhones) to laptops are ready to go out of the box.
It's so flexible, you may even have a difficult time wrapping your head around all the different ways you can use it. It helps to begin thinking about phone numbers as just that, numbers.
You can use a number across multiple devices and configure it to ring on incoming calls across those devices. If you have an upgraded plan, you can even create ring groups (a super cool feature if needed).
For example, I use my desktop computer and a USB headset w/mic to make and receive calls in my Chicago office. If I'm out and about, I can set the number to ring on my Android phone and when I finally get back to traveling, I can use my laptop the same way I would my office computer. I don't have to make any adjustments or settings changes; it just works.
There are loads of extras to appreciate, even at the lowest price point, which is currently $10/mo/user:
Send/receive text messages.
Voicemail transcriptions.
Spam tagging and number blocking are super easy.
You can set Do Not Disturb (no-ring) hours based on Google Calendar settings.
Call recording.
Google Fi integration (ring directly to a Google Fi number but maintain mutually exclusive numbers).
Since switching to Google Voice, it became clear just how useful this service can be for arts organizations. You can now purchase a Google Voice number for each user and let that user determine which method works best for them when it comes to making and receiving calls.
If you have a bunch of established numbers, odds are you'll be able to port them into Google Voice. I found the process very straightforward although you should be aware that it takes a few weeks to schedule the actual transfer. So, don't sign up today and expect to use a ported number tomorrow.
Since switching to Google Voice, the only real negative I've encountered is they do not offer a dedicated Windows 10 app, which means you must run Google Voice through a browser interface. It's a lovely user interface and does a great job but it would be even better to have a standalone Windows app that is independent of a browser.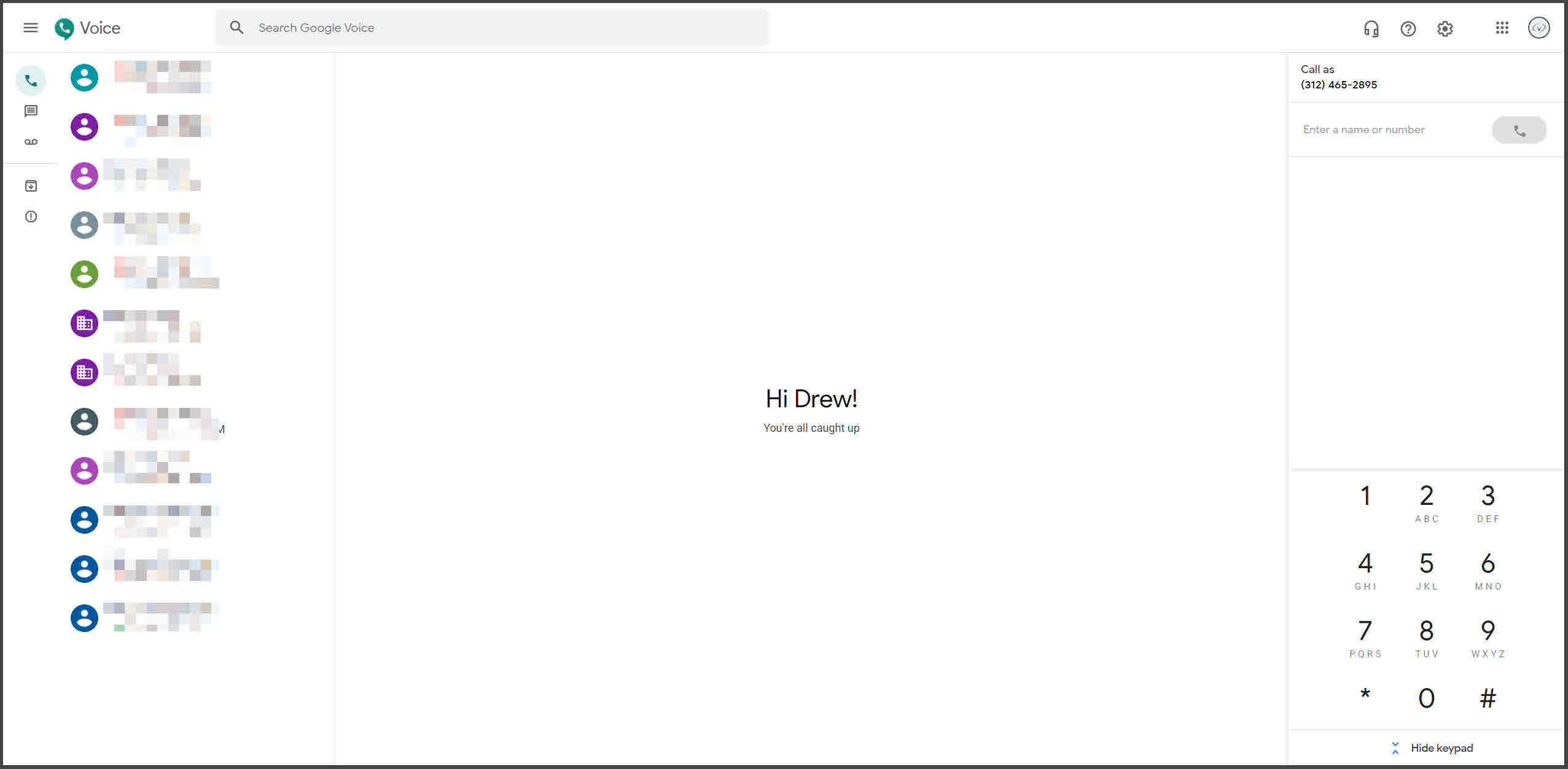 Which Plan?
Figuring out which plan you need is pretty straightforward. There are only three options and unless you need to use an old-school VoIP powered desk phone, need more than 10 users, or need automated attendants, you'll do just fine with the Starter Plan.
You can always upgrade and downgrade as needed.
Once you select a plan, you can set everything up inside your G Suites Admin Panel. Everything from number porting to assigning new numbers is handled in the same admin panel.
The only real bummer is even though G Suites for nonprofits offers some sweet pricing discounts, Google Voice is an add-on and does not come with any nonprofit discounts (yet).
Is It Worth It?
You'll need to crunch the numbers against your current phone solution but as a service, I would recommend Google Voice as an option for groups struggling with finding an ongoing phone solution for a newly decentralized workforce and for those who are back in a traditional work environment.