Hard to believe it's been a full year since ArtsHacker's launch but today marks the one-year mark since the inaugural post on December 7, 2014. And to celebrate, we took our own advice and put together a special Year In Review page that chronicles our highlights, provides all sorts of stats, and takes a look back at risk, reward, and growth.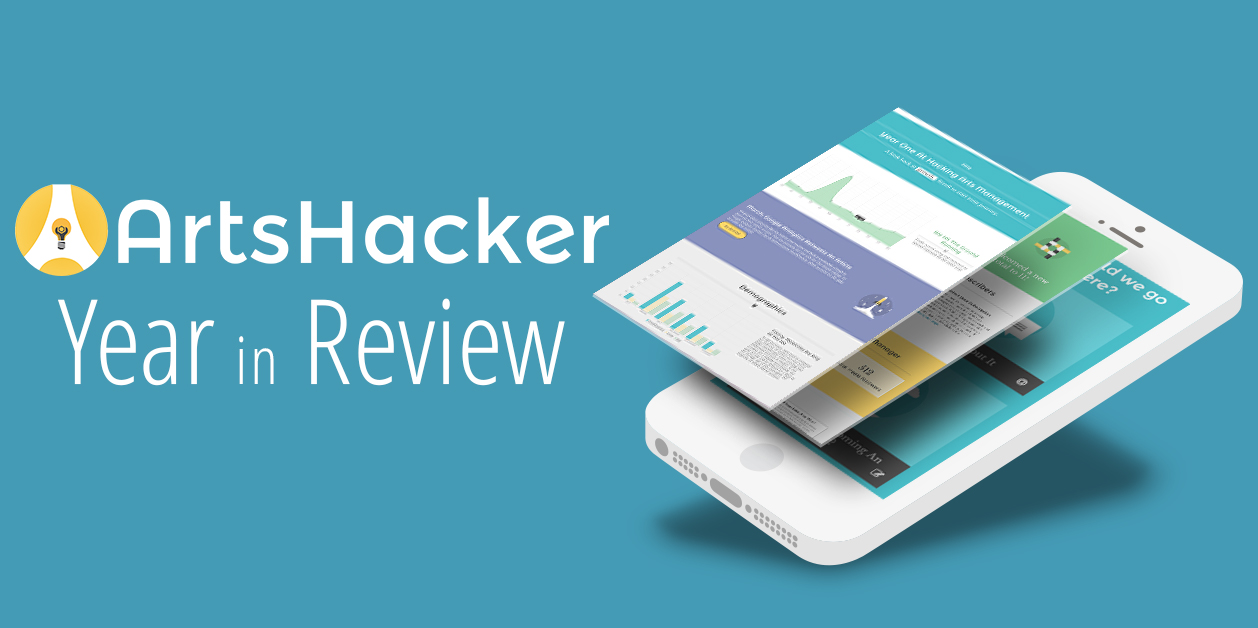 In the end, ArtsHacker is only worth the value you assign and all of these efforts are for naught without engaged and passionate readers so thank you for not only visiting, but finding the content and ideas valuable enough to share with colleagues and friends.
Take Me To The Year-In-Review Page!