Since millennials are quite skilled at self-promoting, it might be helpful to provide non-millennial readers with shoestring-budget-marketing-tips for extra small nonprofits and emerging artists.
Use Squarespace for website design.
Squarespace is an affordable way to launch a website. Of course it is nice to have a custom designed site with slick interface and functionality, however it gets quite expensive ($10k +). If you are just launching your nonprofit or company, you want something that will look great, but not spend a fortune.
I have found Squarespace to be the right fit for many classical musicians who want to DIY. You could spend just $200 per year with Squarespace—and that includes pre-designed templates, domain name, hosting, and 24/7 customer support (which is outstanding).
Use MailChimp for email marketing.
MailChimp is free for anyone with under 2,000 contacts loaded into one account. There are monthly plans if you surpass this amount. For many new brands, the free version will suffice until your database grows.
I like MailChimp because it has an easy-to-use interface and looks great across devices—mobile responsive, too (unlike Constant Contact that is quite cumbersome).
More ArtsHacker articles about Mailchimp.
Use sponsored posts on Facebook.
It's important to mobilize your website content on social media and curated email blasts as I've already written about here. However, an additional way to spike your reach with not much money (or effort) is to "boost" or "sponsor" your Facebook fan page's posts. For as little as $5, you can sponsor a post, which means Facebook will make sure other people see it. Unfortunately, it's the way things work these days.
To get started, click on the blue button that says "Boost Post" when you are logged into your fan page account. Example below.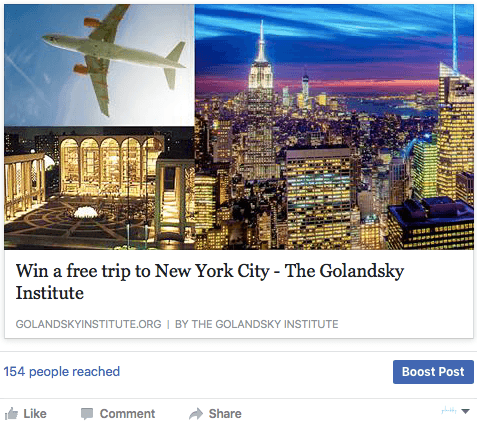 More on ArtsHacker articles about Facebook Business Manager.
There's a whole strategy to promote a post or a fan page. Stay tuned for my next post where I'll delve into that. For now, I recommend getting started with a cheap $10 post and watch it reach more people than if you didn't pay for it (and most likely see more engagement).