If you're like most performing arts organizations, you have long stretches of time each year when not all of your tickets are on sale.  Whether that means that you put events on sale on a rolling schedule, or if you sell subscriptions first and then put all of your single tickets on sale later, you know what I mean.
Here at Palm Beach Opera, we happened upon a great way to capture the information of people who want to purchase single tickets during the months when they're not on sale.  The best part is that it is SUPER simple!
After we've announced our upcoming season and subscriptions are on sale, we add this little link to each one of our event pages: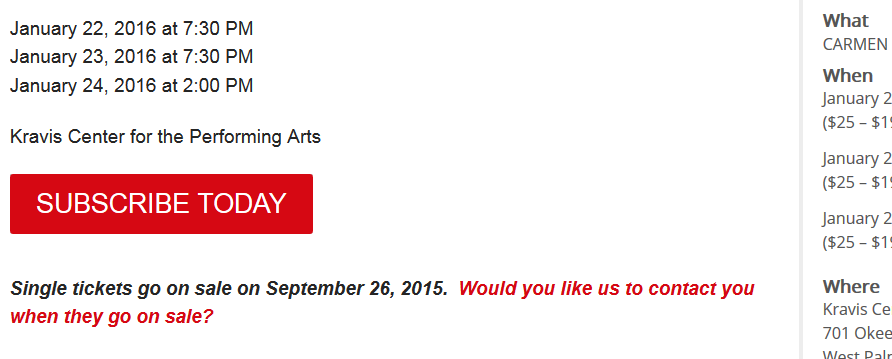 The "would you like us to contact you when they go on sale?" link then goes to this simple form: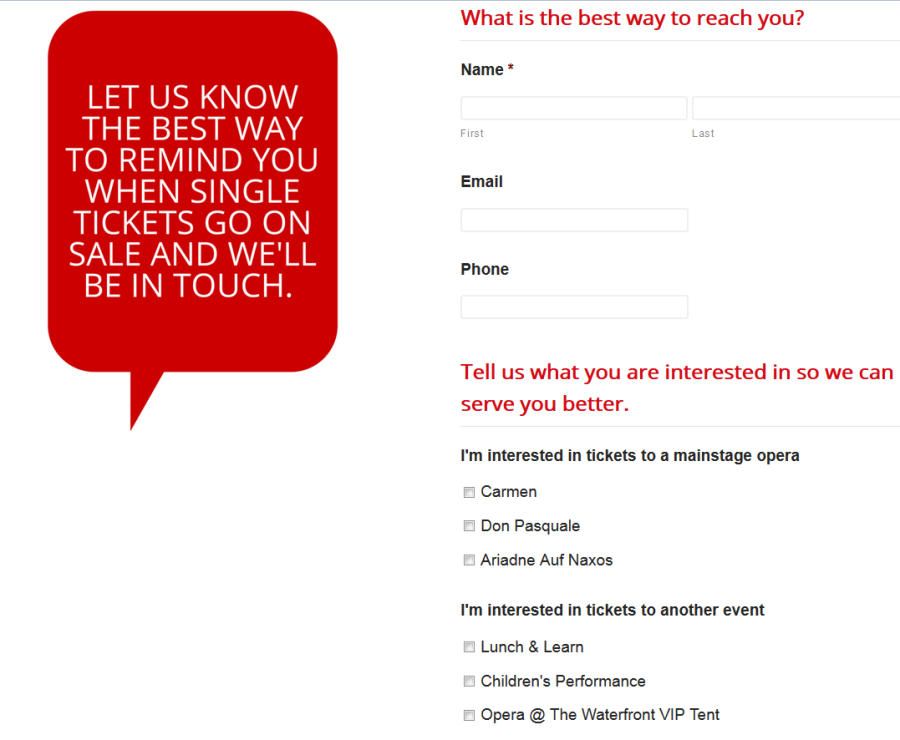 Each season, we have between 100 and 200 people sign up to be contacted about single tickets.  Our Box Office staff personally calls them when single tickets go on sale and they receive an email as well with a link to purchase tickets.
This simple little addition to your website can enable you to have a qualified set of leads to get your ticket sales off to a great start.
Have you used any lead generation tactics like this at your organization?  I'd be interested to hear how they worked!