If you're a regular MailChimp user, you've probably noticed some changes recently.
Some are major changes such as the expanded functionality of tags which is by far the easiest way to segment emails. Others are small changes, and yet others are just plain cool.
One of the latter is the ability to place an animated gif in an email right from MailChimp. Animated gifs are a great way to add an engaging visual that is sure to grab the attention of the reader.
So, when I want to add my favorite Captain Picard gif, I don't have to go find it on the internet, upload it, and then put it in the email. One easy click and I'm done!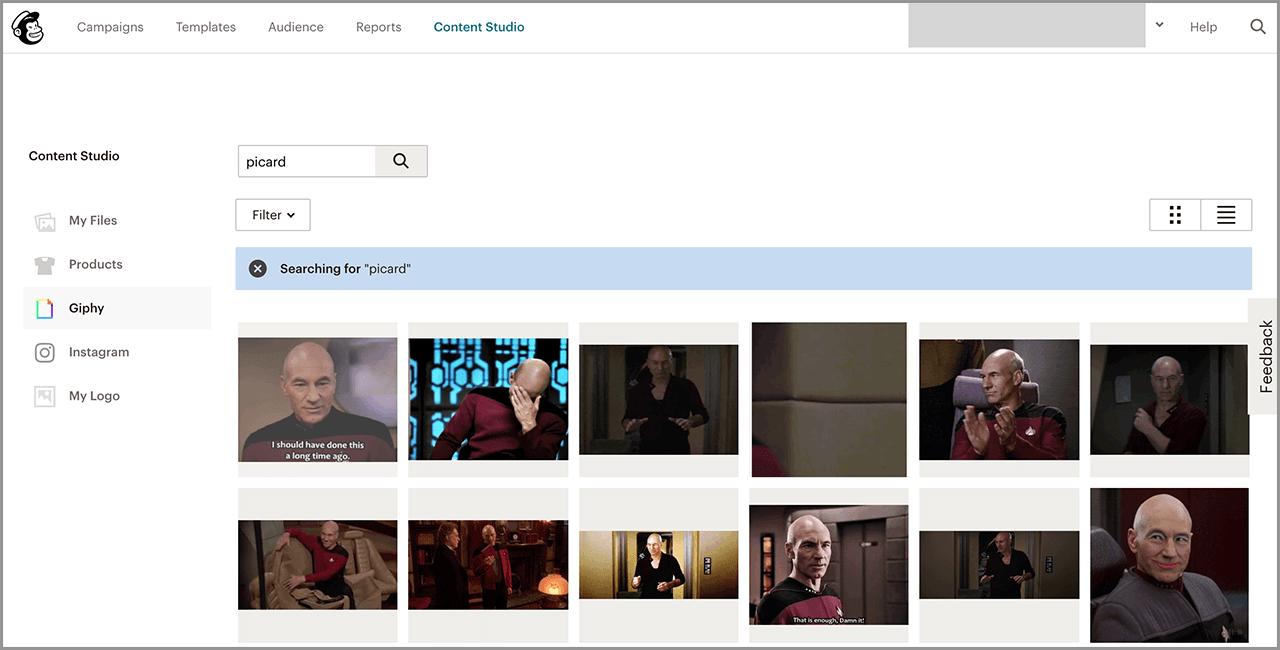 I'd love to hear about how you use gifs in your emails! Tell me all about it by commenting below.