Publishing a Wish List of needed items is a longstanding practice among non-profits. Historically, it has been difficult to keep the list  brief but also provide a useful description of the item to people who aren't familiar with the specialized needs of an arts organization.
Fortunately, a number of online retailers have taken a cue from bridal registries and provided a way for arts organizations to share their wishlists online, get exactly what they want in the quantity they want.
For example, one of my former employers, Appel Farm Arts and Music Center, shares their Amazon wishlist via email newsletters. Because they run a residential arts and music summer camp and offer arts classes to the community, their wishlist includes pottery tools,  gardening equipment, circular saws, digital cameras, Legos and sewing machines.
The list helps them let their supporters know what ball stylus polymer clay pottery ceramics sculpting modeling tools are and how many they need.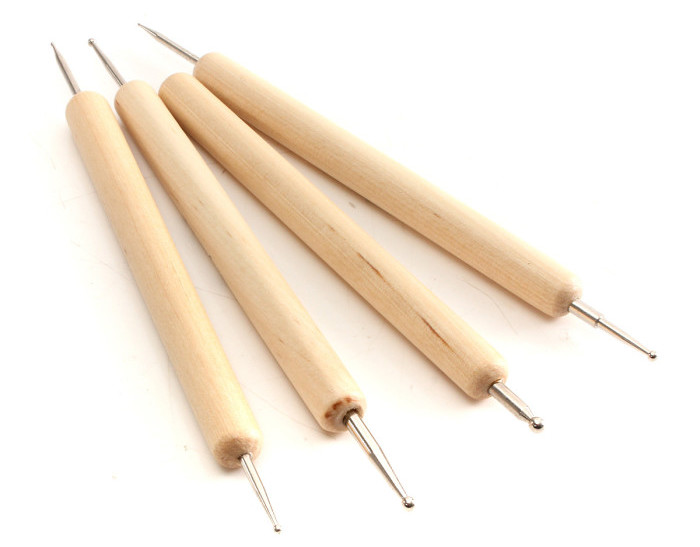 Amazon isn't the only one that offers the ability to share a wish list. Other merchants like Overstock.com and Jo-Ann Fabric allow you to share your wish list as well.
It's not clear from a quick look if Michael's Crafts and Hobby Lobby allow you to share their wish lists, but you get the idea, it is worth looking around to see who offers the service.
The other option I have seen is creating a Pinterest page with your wishlist images. It takes a little more work to add the specific details like size, edition, etc., and you have to remove things that have been purchased. (Hate Amazon all you want, they offer people the option of removing things from your list that they bought elsewhere.)
A social media option like Pinterest allows you a greater degree of control over what people see, including images of people enjoying the use of items that you need more of or that are clearly beginning to show wear.