Since the onset of pandemic, arts admins have navigated the working from home rapids. One of the primary challenges is letting others in the same space know when you're at a point where you need some privacy. Whether it's frantically working on an urgent deadline, tasks that require heads-down focus, or in a zoom meeting, letting family members and housemates know to steer clear is a challenge.
Sure, you could put sticky notes on a door but that gets pretty old after a few weeks. A Google search for "pandemic do not disturb lights" will return a bunch of options you can purchase or build. I was surprised at how expensive most of these options were and how few connected to existing smart home platforms.
Then I ran across the Echo Glow, an Alexa enabled smart device from Amazon.
One of the reasons it never crossed my radar during searched is because Amazon markets it as a smart lamp for kids. Clearly, Amazon missed the boat with pandemic driven demand because this is an amazing Do Not Disturb light solution.
It is voice activated.
You get the full spectrum of white and RGB color LEDs light options.
There are no microphones or speakers.
It only costs $29.99.
The only real drawback is you need to have an Alexa smart speaker (Dot, Echo, etc.). If you're already running an Alexa smart speaker, connecting the Glow to your existing network takes seconds. Seriously, they designed this to be figured out by a 3-year old so it's just about as dummy-proof as a smart device gets.
Once connected, you can give it a unique name like "Do Not Disturb" and tell Alexa "Turn on Do Not Disturb." That's all there is to it.
You can manually change the light color, but the device uses whatever color was last used by default.
I ended up purchasing two, one that sits just outside my office door and one for inside the office that my wife uses so I don't inadvertently crash a recording session or zoom meeting.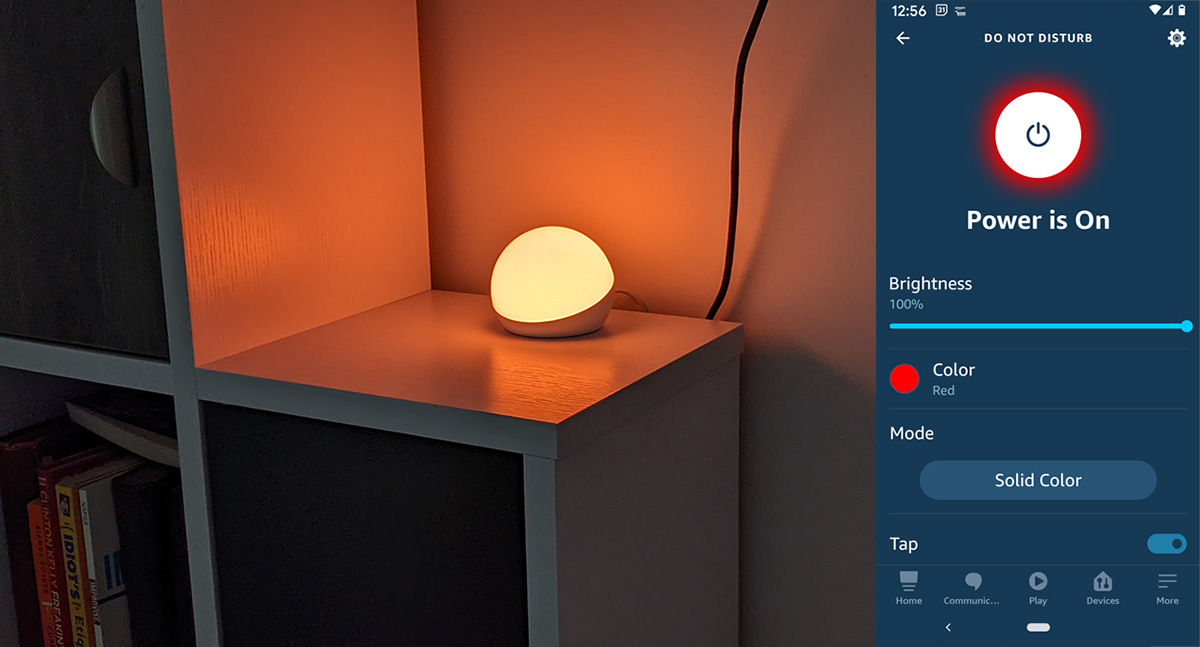 For the price-point, the Echo Glow injects a crazy amount of #WorkBliss into work from home based environments.
If you want to get super fancy, you can establish certain colors for something besides a Do Not Disturb message. For instance, if the cat is in my office, I can turn the light yellow so my wife doesn't have to send a "Is Taggart in your room" DM or go hunting in the corners of our closets…because he's a cat…and they can be jerks like that.
But really, the Do Not Disturb light functionality alone makes this device worth the price of admission.