It took them long enough but the folks in Redmond have finally made real-time co-author editing part of Microsoft Word. If you're an Office 365 user and haven't upgraded to Office 2016, you should hop on that ASAP and if you're not a subscription user, then this feature alone is worth the cost of an Office 2016 upgrade.
If you're a Google doc user, you've enjoyed the benefits of real-time collaborative document editing for some time but Microsoft pushes the bar a bit higher with their new co-authoring tools; meaning multiple users can edit a document at the same time.
Setting up the co-authoring process is remarkably simple: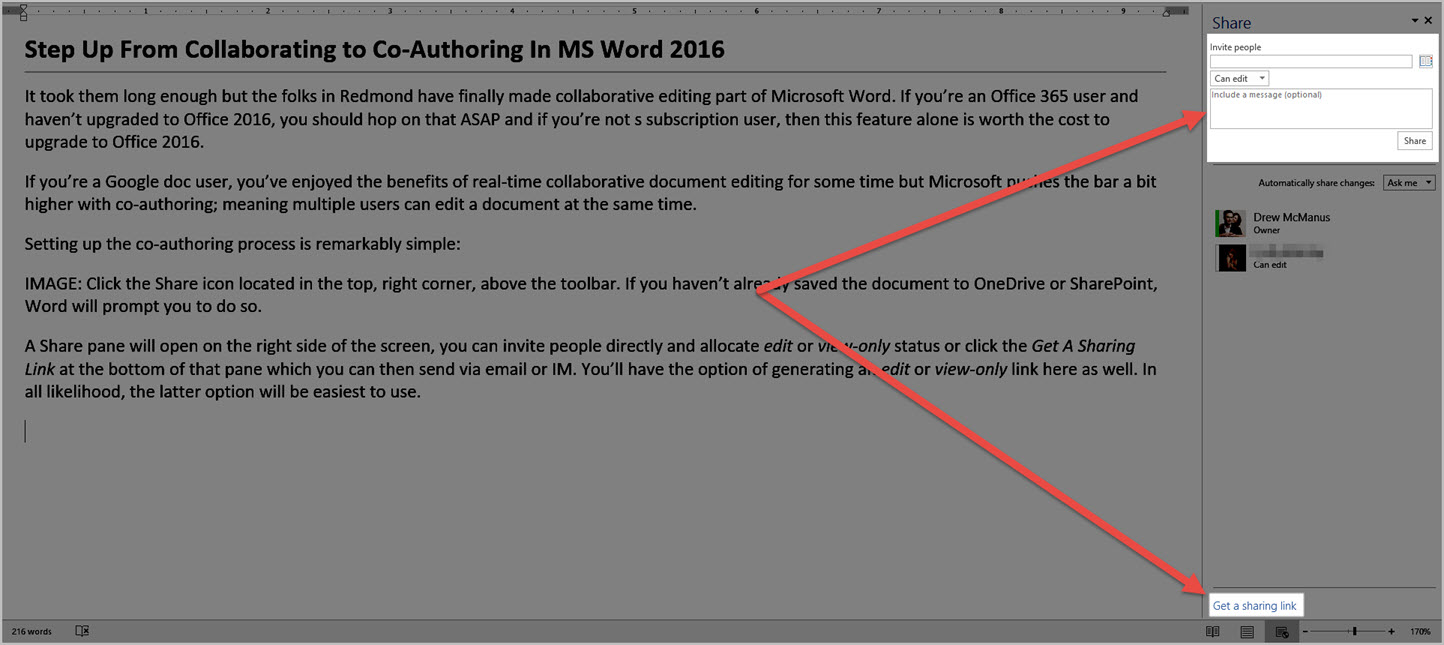 From there, it's almost too simple in that the co-authoring process begins whenever the other users open the document to edit; meaning, there's no "start co-authoring" button or link to click.
Word will assign colored flags to each user so you can easily see who is editing content.

Personally, I can't wait to use this feature on any one of the various documents that typically get shoved back and forth across email with a host of old-school review markup. Everything from contract terms, work orders, programming copy, bios, and more will be easier to complete thanks to this new feature. Simply put, it is so simple to use these tools, there's zero reason why you shouldn't if you're running Office 2016.
You can learn more about the Co-Authoring process via MS Word's official documentation.
[easy-tweet tweet="Look at what I just learned about Co-Authoring in @Office 2016″ user="ArtsHacker" hashtags="EfficiencyWins"]