You probably know that Google search performs a number of functions natively, giving you information without requiring you to visit one of the search results that come up. For instance, you can enter in an equation such as 1716 + 216 into a Google search field, and you'll get the answer above the search results, as well as an inline calculator for additional equations. Or as another example, you can type in "7 litres to gallons" for a quick conversion calculator.
Recently they added a different kind of converter (h/t Engadget): color values. If you're working with the same graphic design elements across different mediums, at some point you're probably going to need to find out a hex color code from RGB or vice versa. If you search "RGB to Hex", Google provides a color picker that helpfully provides color values in RGB, Hex, and if you expand the tool, CMYK and additional color spaces.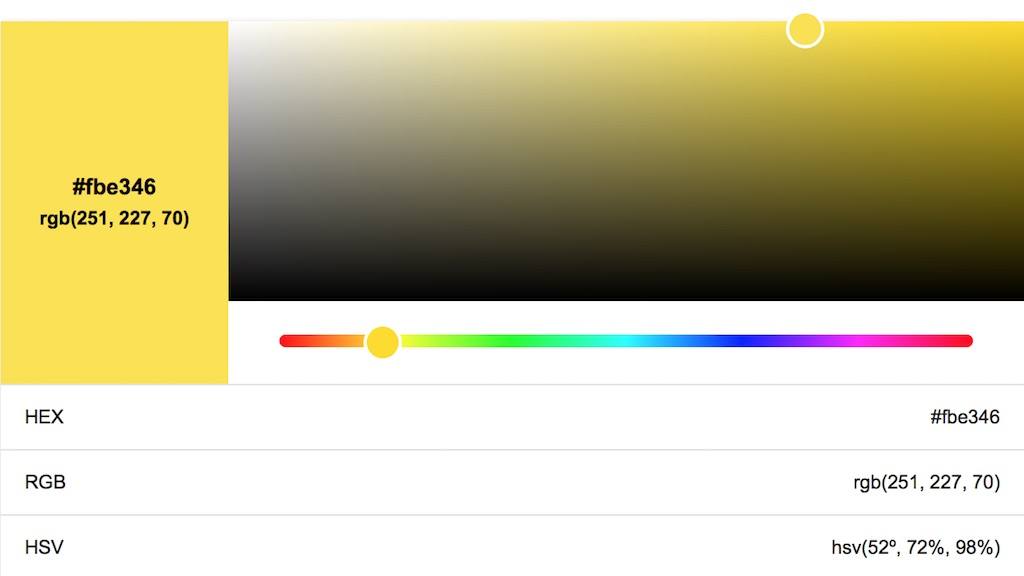 The tool also works if you simply search for a specific hex color value (e.g. #fbe346) or RGB value (e.g. rgb(251, 227, 70). While this information is pretty easy to get in Photoshop, this little Google search tool does the job in a flash when that's all you need.