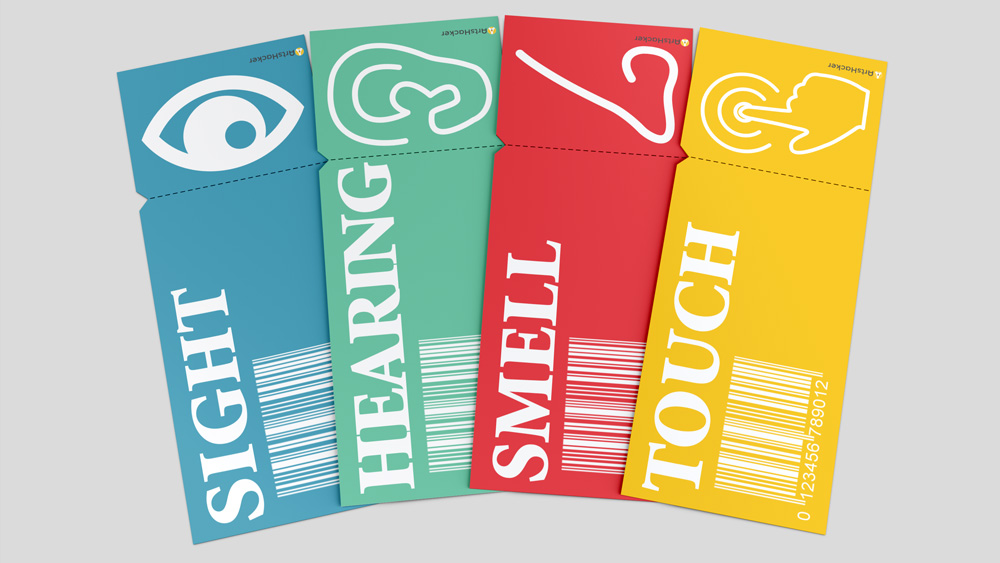 In Tennessee, our state arts council has spent the past year working with arts organizations in the state to be more inclusive with regards to audience members with disabilities or developmental differences.  I would venture a guess that most arts groups are like us; a little unsure of how to enter this area.  Over the past season, we've worked with members and families of the Autistic and Down Syndrome communities to present several sensory friendly concerts.
Talking about and to audience members with disabilities
One thing that organizations may struggle with is how to reference a patron with a disability.  The tip is to remember the person comes first.  Refer to patrons as patrons in wheelchairs, not wheelchair-bound patrons; your education programs are suitable for children of all abilities, not they're suitable for normal and not normal children.
When talking to someone with a disability, presume they are competent and able to move and talk.  Talk directly to the person, even if a translator is present, and help them through any barriers that might be present at your venue.
If at any point you have a question about appropriate terms, appropriate accommodations, etc. while working on your organization's accessibility or sensory concerts, ask someone in that community.  In the past year, working with the Autistic and Down-Syndrome communities, I can assure you that they are more than happy to answer your questions and give you input on what's best for them.  My experience is that they are open communities full of energy and information; the communities you are hoping to serve are excellent partners.
Creating a sensory friendly environment
Audience members with disabilities should be included in our concerts and events and there are a few modifications that can ensure everyone enjoys the concert.
A sensory friendly concert environment is one that
Does not have a PA system
Provides room for movement
Provides props like scarves, ribbons, or other manipulation items for movement
Has a quiet space or room for sensory overloaded guests
Check which characteristics you can reasonably achieve: Can guests be seated near an aisle so if they need to move they can get up and do so; can one of your lobby rooms/dressing rooms serve as a quiet room?
If you can't achieve them, let guests know ahead of time that there may be a PA system or that there will be flickering lights or they may bring their own small manipulatives, so they can prepare for the concert.
Some venues are equipped with adaptive technology like assistive listening devices like hearing aids or headsets or your organization may decide to create accessible program materials like Braille printed programs, picture schedules, or environment maps.  Be sure to include Accessibility Symbols on your marketing if you make these part of the experience.
Prepare audience members
Since audience members with disabilities may be unfamiliar with your venue or your art form, helping them to prepare for the event beforehand can make them feel more comfortable on concert night.
Host a "Meet Your Seat" event so patrons and their families can come to the actual venue, find their seat, and determine any accommodations they may need to make ahead of time.  You could also host a short "What to Expect" Class that describes some of the sights and sounds they may expect on concert night.
Create a Concert Night Tip Sheet with what to expect when they come from the parking area; where restrooms, elevators, water fountains, and exits are located; where a 'quiet space' is located; and information about the performance and any intermissions.
Create a Pre-Visit Story.  Pre-visit stories are usually narrated in first person and describe the experience in short, descriptive sentences with pictures.  There is a great FREE app for Apple devices that will help you to create and share your story.  To see some examples, check out some of the 'Supports' materials from the Theatre Development Fund's Autism Theatre Initiative.
It's our job as arts administrators to train our staff and our audience members on how to be welcoming and inclusive.  Put a page in your program that includes tips for interacting with audience members with disabilities.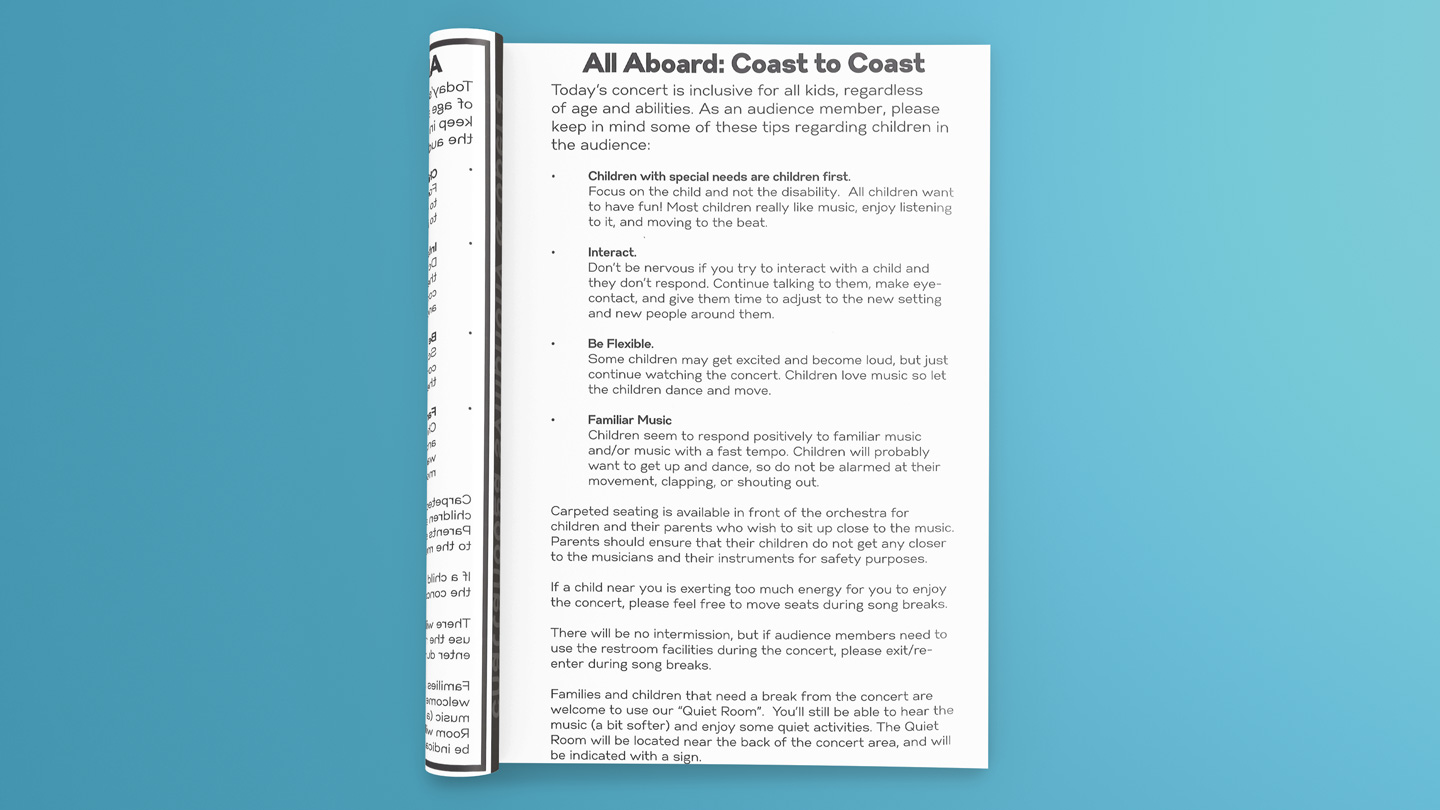 Other resources
If you're just venturing into this area, it can be a little scary; but fortunately there are many resources out there.