How many times have you gone back and forth and back and forth and back and forth with a colleague, vendor, or other contact to schedule a simple meeting or call?  Annoying, right?  All of that hullabaloo is taking up valuable minutes of your day that you could be using to create arts admin awesomeness.
Luckily, there are a few tools out there now that allow you to simply send a URL and your contact and they can pick a time that works best for them.
My favorite is Calendly.  It is beautiful, simple, and FREE.  I send my custom URL which brings my contact to a page that looks like this: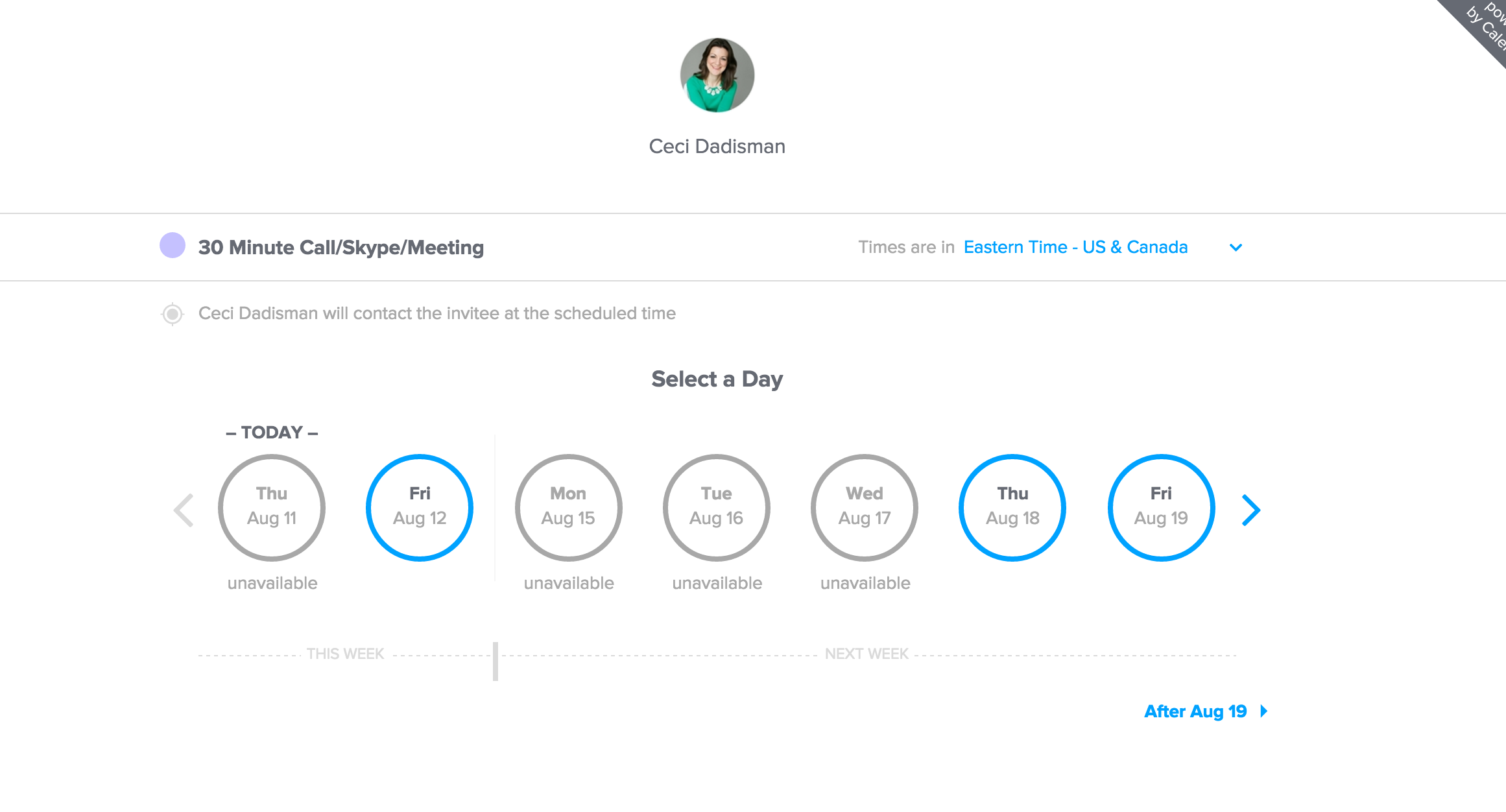 Calendly is linked to my calendar so dates and times that I have appointments or have blocked off appear as unavailable.  My contact simply chooses an available date and time and schedules the meeting.
Super easy! I have saved so much time using Calendly.
There is other software out there that does the same thing like Acuity Scheduling and YouCanBook.me but I personally love Calendly because it is the most simple and you get the calendar integration in the free plan.
Do you use something to manage your schedule and meetings? Share your thoughts in the comments below!