With the current media landscape including so much more than just newspapers and magazines, I often find it difficult to keep up with who is talking about my organization and where.  We all use Google Alerts but they don't catch everything.  Most of us use some sort of social media program that can show when people mention us but these are rarely comprehensive (think Hootsuite, TweetDeck, etc.).
Enter Mention.com.  I recently found Mention and really love it.  It gathers everything from all over the web, including blog posts, social media, and traditional media and shows it in an easy-to-use dashboard.  You can also opt to have it send you emails as well.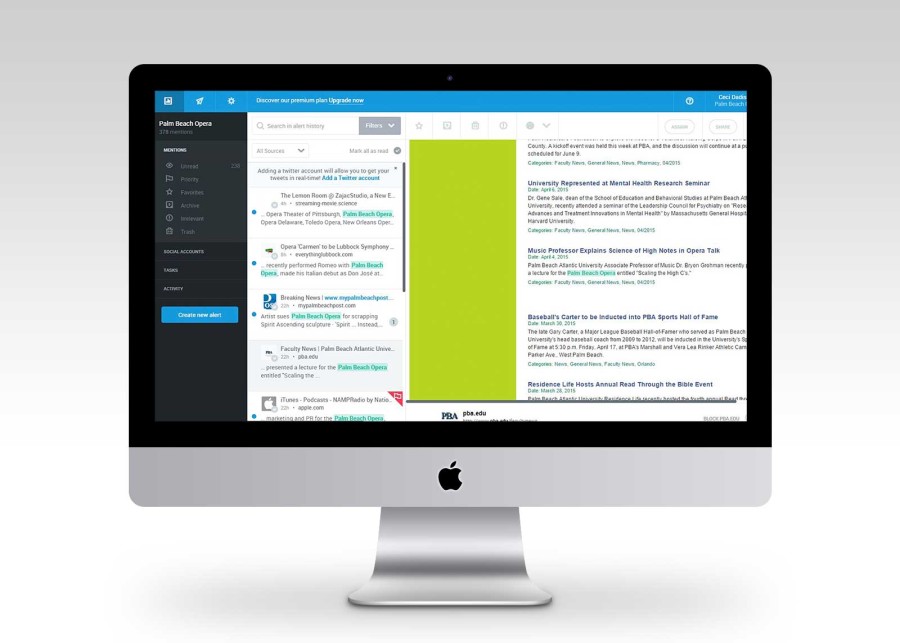 Mention does have a premium paid plan, but the first search (most likely your organization name) is free.
Among the handy features is the ability to "favorite" something – maybe a testimonial that you might want to use later or a positive review – which keeps it at-hand for later.  You can also mark a mention as "irrelevant" which will train the system not to show you those in the future.  I see this as being quite handy for companies with search terms that may be close to other phrases not related to the organization.
Mention will allow you to stay on track about who is talking about your organization online so you won't miss a thing.  If you're already using it, send in a comment with your observations. If you end up trying it out, let me know what you think!