There are all sorts of reasons why you may need to block a page from appearing in Google search results and fortunately, Google provides a tool you can use to make this happen. Having said that, there is one important prerequisite you'll need to take advantage of the tool in the form of a Google Search Console (GSC) account connected to the website where the page lives.
If you don't have a GSC account connected to your site, start with that process then circle back to this article.
Step 1: Select The GSC Property
Visit Google's Remove URL tool.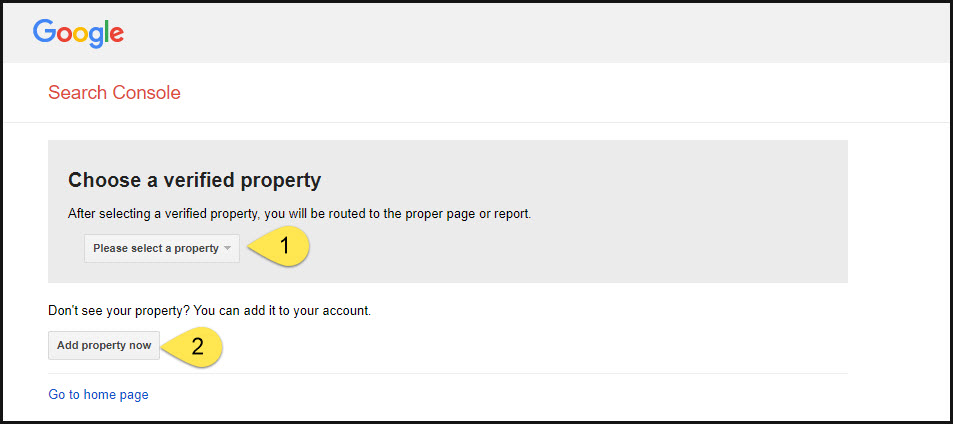 Select the property that matches the website for the page you need to temporarily block. If you only manage a single property, it will be the only option in the dropdown.
If you don't have a site connected to GSC, you can start that process using this button.
Step 2: Initiate The Removal Process

Select the "Temporarily hide" button.
If you have any existing pages blocked, you'll see them listed here.
Step 3: Enter The URL To Hide

Enter the full URL exactly as it appears in the browser bar then select the "continue" button.
Tip: Google will associate all variations such as http and https as well as www and non-www versions. Do not include URLs with anchor links (artshacker.com/pageurl/#anchor).
Step 4: Select The Request Type

Confirm the URL is correct.
For most instances, you'll want to select the "Clear URL from cache and temporarily remove from Search" option. According to Google, this "hides the page from Google Search results for about 90 days, and also clears the cached copy of the page and snippet from the Google index. The page can reappear in Search results after the blackout period." The other two options are more specific use tools. Per Google's descriptions:

Clear URL from cache only: clears the cached page and snippet from the Google index, but does not remove the page from Search results. Google will refresh the page cache and snippet the next time the page is crawled.
Clear cache and temporarily hide all URLs beginning with…: Hides all URLs beginning with the specified prefix, and also clears the cached copies of the pages and snippets. Note: this is an option for advanced users who understand the nature of subdirectory URLs.

Select the "Submit Request" button.
Step 5: Confirmation

You'll return to the overview page where you should now see the URL included in the temporary removal list.
You can rinse and repeat the process from here to add additional URLs.
The URL Removal Tool Is NOT For Casual Use
Google makes it very clear that the URL removal tool is for the most urgent of needs. The removal tool documentation includes a clearly worded warning and list of common instances where you should not use the tool:
Do not use the tool to clean up cruft, like old pages that 404. If you recently changed your site and now have some outdated URLs in the index, Google's crawlers will see this as we recrawl your URLs, and those pages will naturally drop out of our search results. There's no need to request an urgent update.
Do not use the tool to address crawl errors from your Search Console account.The blocking tool blocks URLs from Google's search results, not from your Search Console account. You don't need to manually remove URLs from this report; they will drop out naturally over time.
Do not use the tool to "start from scratch" with your site.If you're worried that your site might have a manual action, or you want to start with a clean slate after purchasing a domain from someone else, we recommend filing a reconsideration request letting us know what you're worried about and what has changed.
Do not use the tool to take your site "offline" after being hacked.If your site was hacked and you want to get rid of bad URLs that got indexed, use the URL blocking tool to block any new URLs that the hacker created—for example, https://www.example.com/buy-cheap-cialis-skq3w598.html. But we don't recommend blocking your entire site, or blocking URLs that you'll eventually want indexed. Instead, clean up the hacking and let us recrawl your site. More information about dealing with a hacked site.
Do not use the tool to get the right "version" of your site indexed.Many sites make the same HTML content or files available via different URLs. If you do this, and don't want duplicates to appear in search results, review our recommended methods of canonicalization. Don't use the URL tool to block the URLs you don't want in search results. It won't keep your favorite version of a page; instead, could remove all versions (http/https and www/non-www) of a URL.
That last item is one everyone should notice. I often see clients wanting to use the removal tool to correct something that would otherwise be better served by forethought.
Some performing arts based examples include something like events that have similar or near-identical URLs. If you're an opera company, you probably program La Traviata once every several years. In those cases, you'll want to make sure to include something unique in the URL for each season otherwise, you may end up seeing the older show appear higher in search results.
The more original the URL, the better chance you'll have keeping them separated in ticket buyer search results. There are some additional options to consider, which we will cover in a subsequent article, but if you ever end up looking at the URL removal tool as a solution for those types of problems, it's a good sign that your content management oriented planning could use refining.