While there are plenty of free online QR code generators, the vast majority have enough pain points to make them less of a useful tool and more of a pain in the neck. The majority of times I need to create a QR code for myself or my clients things just need to be simple: I need to create it fast and export in svg format.
We can use those to create a simple list or requirements for an online QR code generator to be labeled as genuinely useful:
no required registration
ability to export in svg format
does not make the file available for immediate download (usually requires providing email address)
Fortunately, there is a provider out there that meets all of these criteria and comes from a reputable source!
Adobe QR Code Generator
After two decades of using online QR code generators, I can say Adobe's QR Code Generator is the ideal blend of easy and useful.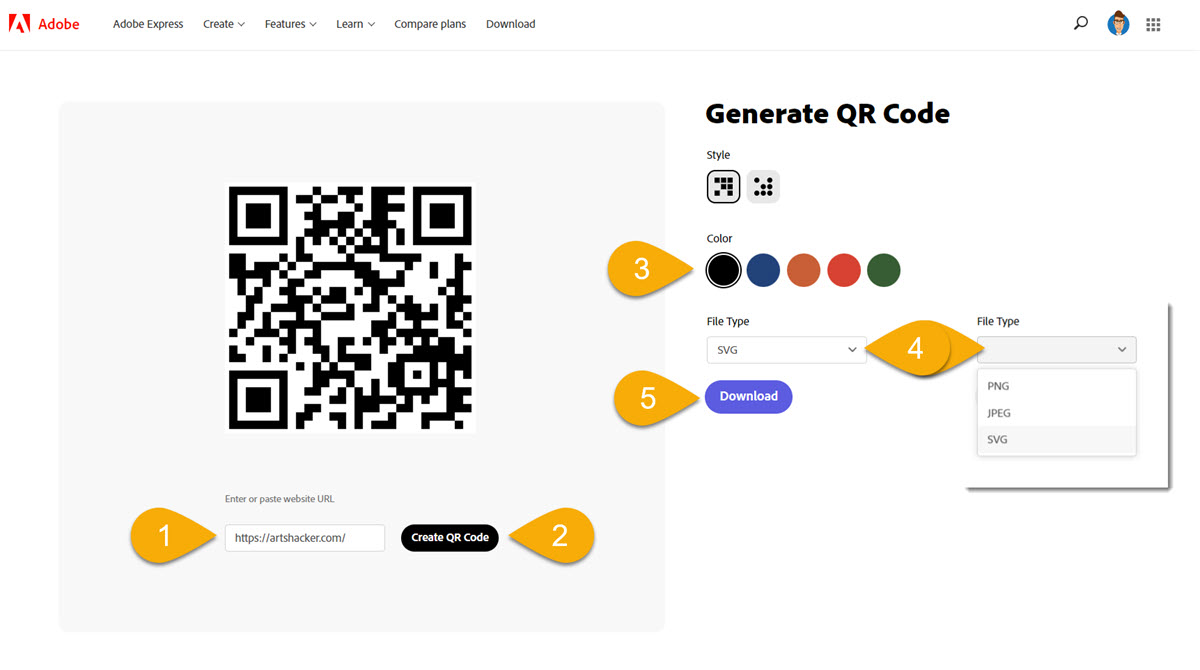 Paste your target URL
Select the "Create QR Code" button
Select a color*
Select from PNG, JPG, or SVG file types for export
Select "Download" and boom, Adobe starts auto-downloading the file to your local device.
No need to create an account, you don't need to provide an email, and none of the above features are blocked without an account. This is definitely worth bookmarking.
Visit Adobe's QR Code Generator
*Pro Tip: if you can edit SVG files, the color is very easy to edit.