The folks at UsableNet have some news you need to hear. In December 2020 they published a report that shows digital accessibility lawsuits rose 100% over 2020. These are lawsuits filed against organizations for failing to have websites that comply with accessibility standards.
Known as Web Content Accessibility Guidelines (WCAG), these are a central element of a series of web accessibility guidelines published by the Web Accessibility Initiative of the World Wide Web Consortium (W3C), the main international standards organization for the Internet.
If your website fails to meet these standards, your organization runs the risk of being targeted by one of these lawsuits.
According to UsableNet's report, retail websites account for the lion's share of business being targeted by lawsuits.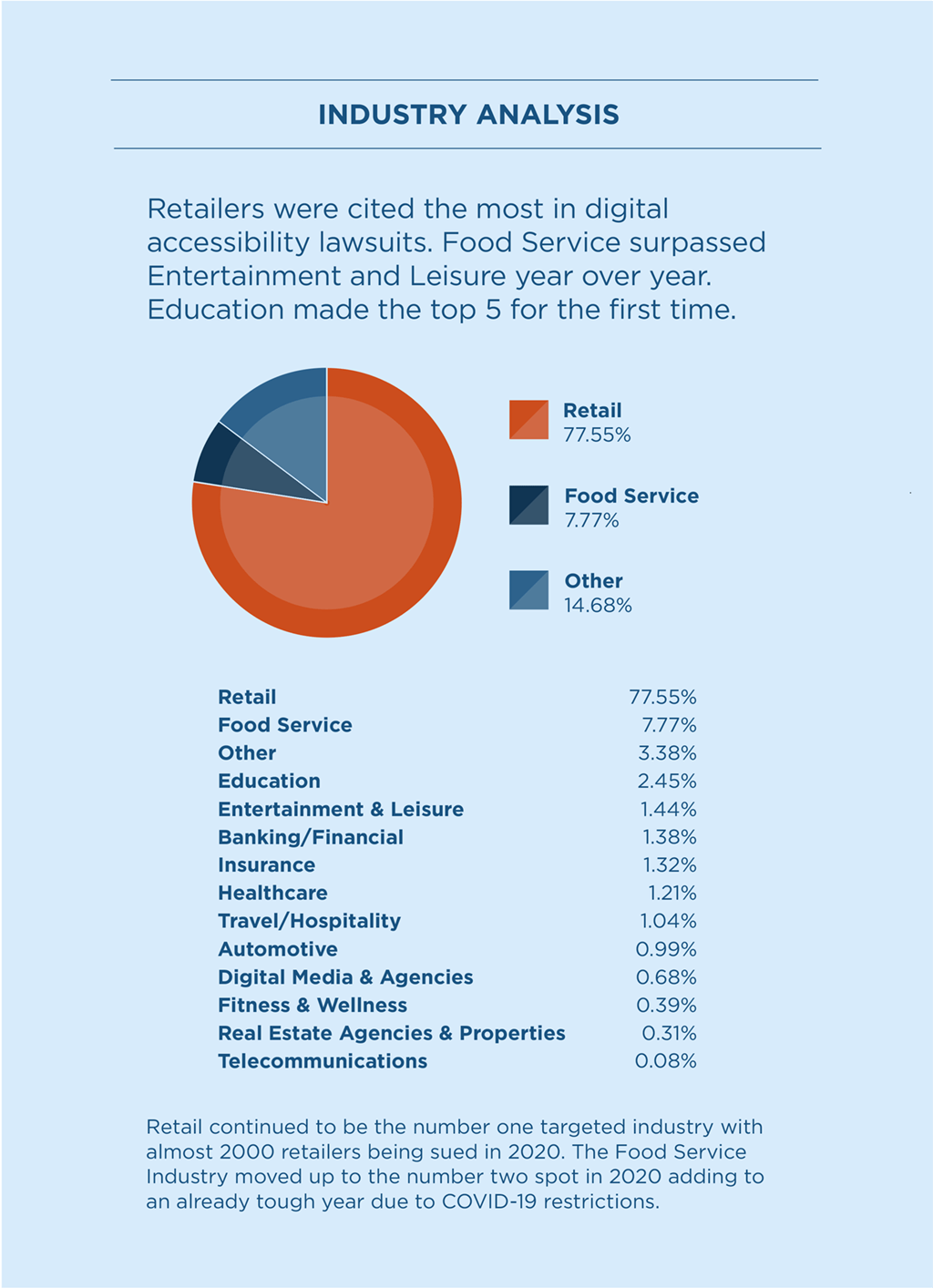 But before you get too comfortable, it's worth pointing out their study didn't categorize nonprofits so there's no way to really know what ratio they comprise.
Hit Me Again
One sobering statistic is the number of organizations that get sued more than once. They concluded that more than 20 percent of lawsuits in 2020 were filed against a company that had been sued over accessibility compliance issues over the previous two years.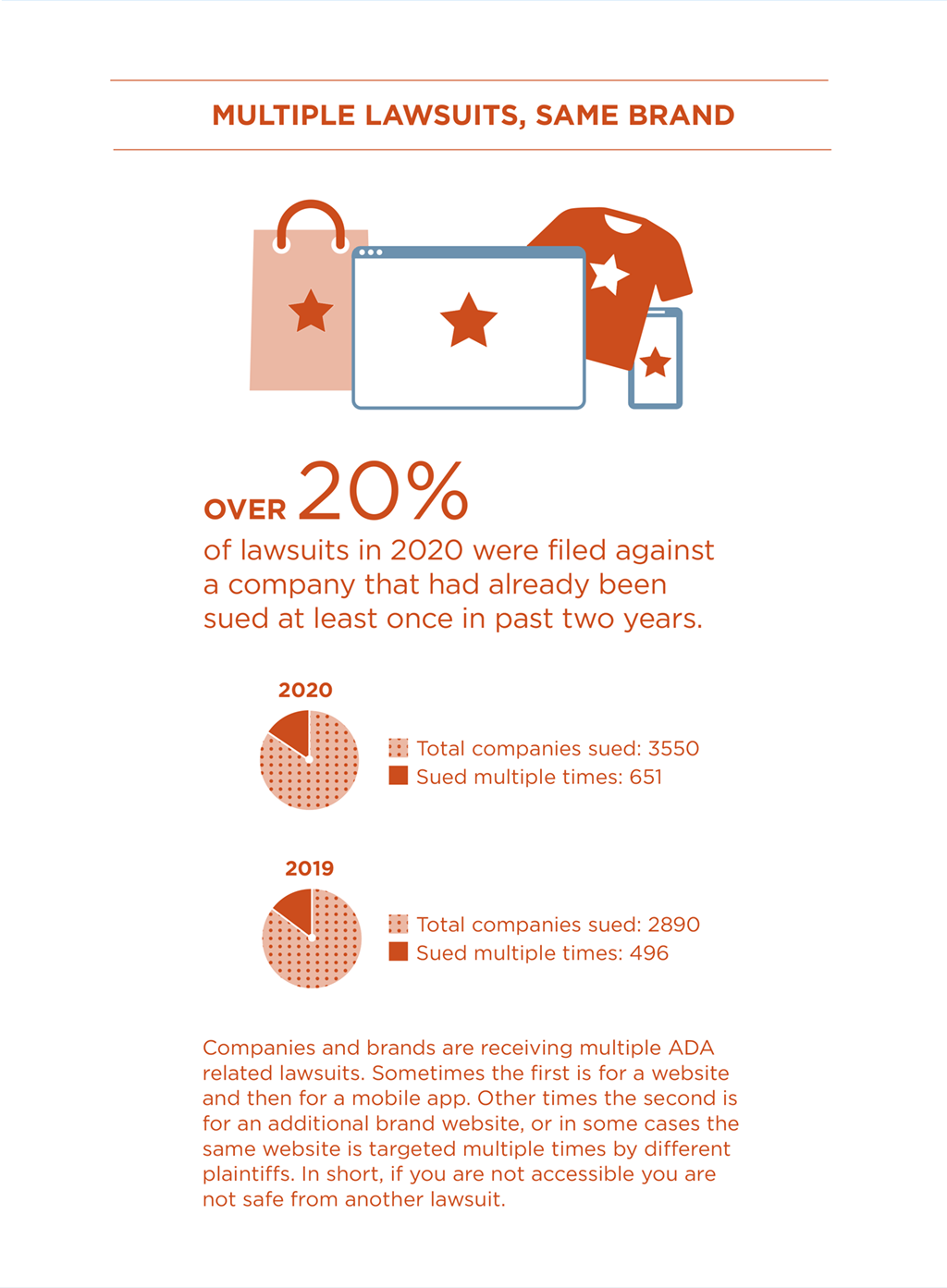 Legal Specialization
Regardless how meaningful WCAG standards are, lawyers will be lawyers and one of the more astounding statistics is 70 percent of all cases nationally are brought by only 10 firms.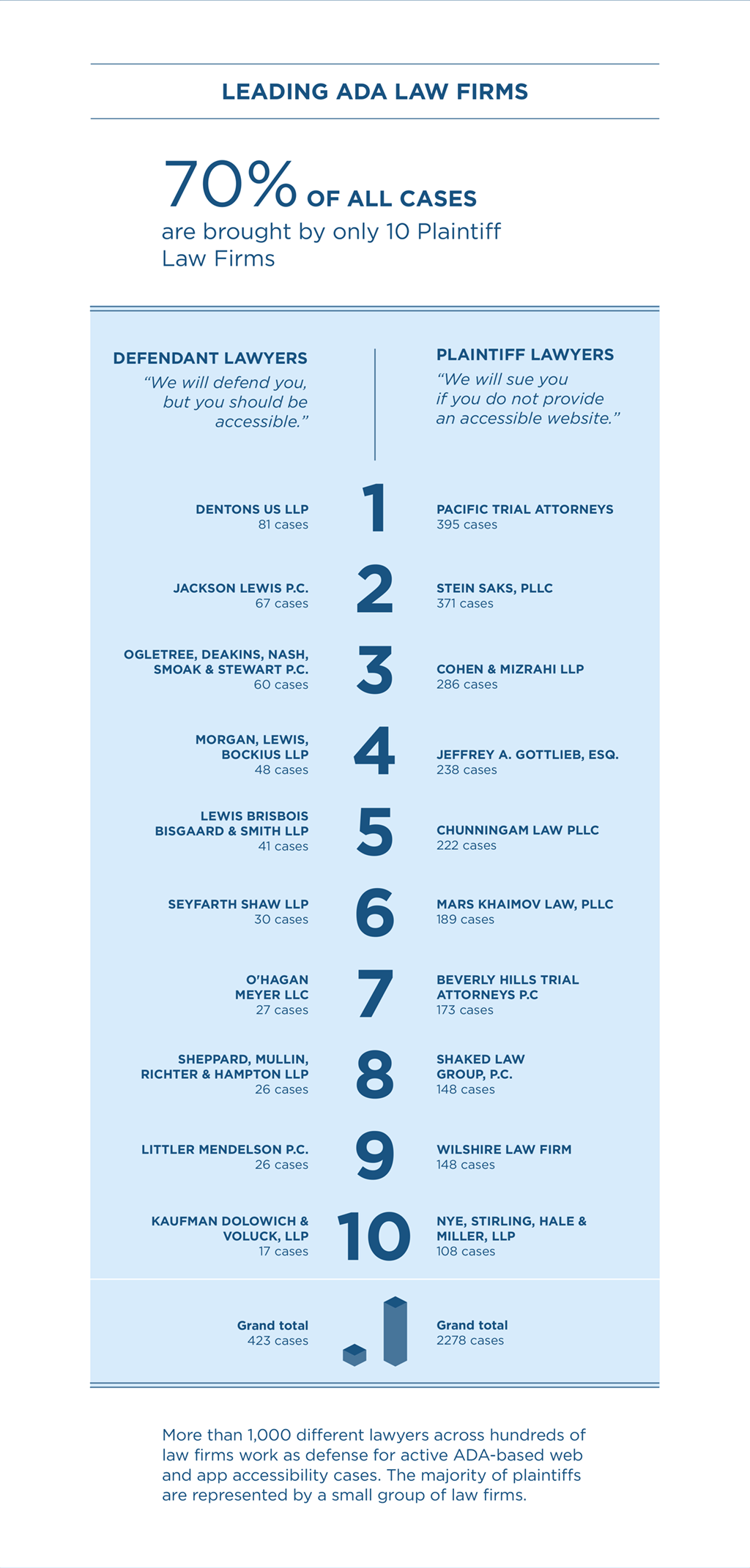 Scamming Scammers And The Scams They Love
I was glad to see the report highlight what I've seen firsthand as a growing problem in the form of services that offer an accessibility compliance "solution" in the form of a widget or overlay that allows users to select options that modify accessibility compliance.
The problem is they don't work and the people promoting them know this.
I had a client reach out toward the beginning of 2020 in a bit of a panic saying they were being targeted for a WCAG lawsuit and word "leaked" from the plaintiff's legal firm that local businesses could avoid getting caught up in the lawsuit if they used a particular WCAG compliance widget.
After reviewing the widget provider's documentation, it was clear they knew the plugin wouldn't bring a user's site into compliance. They mentioned all plugin based solutions were only a "guide" but full compliance would require an organization to pay that business five figures for a "comprehensive solution review."
It's not difficult to see where all of that leads. UsableNet's research confirms this is all a big scam.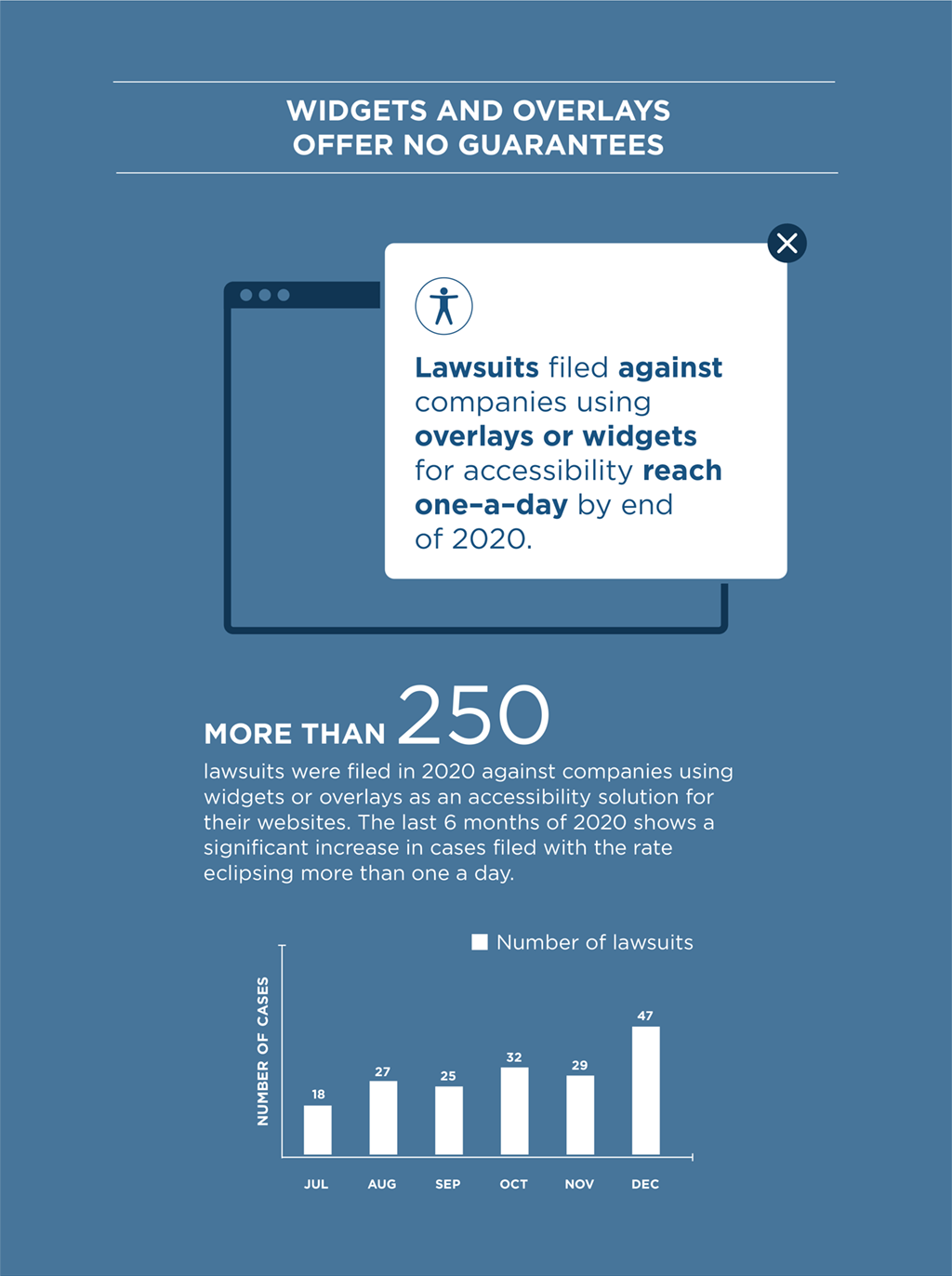 Moving Forward
It's worth noting that quite a bit of these standards will include items you'll never see, such as modifications and updates to the code that runs your websites. But there are a few things you can begin doing yourself, regardless of technical skill level. These are all tasks content managers of any skill can implement and ArtsHacker has a series dedicated to some of the most important tasks.
ArtsHacker's Guide To Web Accessibility Through Content Management