I nerd out a lot about email marketing. Why? It is the most versatile and personal digital communications channel we have. We can segment our list to send highly relevant messages and see data on who opens them, which links get the most clicks, and more. Because we've had access to email technology for the longest, we tend to maintain the status quo in favor of newer channels like social media.
I've written a number of posts on email here at Arts Hacker — designed vs. plain text, what to do with non-openers, how to get more opens, using automation, segmentation, and more. However, sometimes, you just need a little bit of inspiration to level up your email content.
When I'm in this position, I head over to Really Good Emails where there are thousands of emails from all sorts of industries that showcase the best examples out there.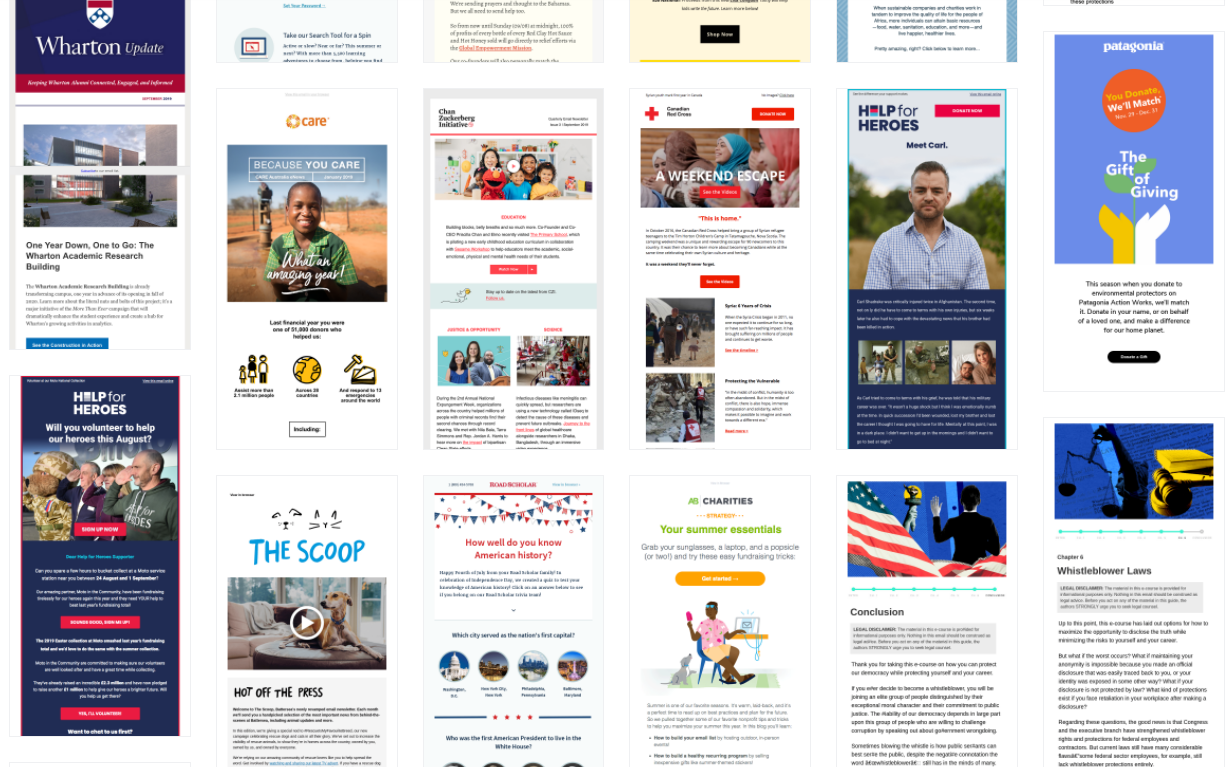 You can also sort by purpose (welcome emails, for example) or by industry. There is a nonprofit category, but don't limit yourself to it! We can learn a lot from what others are doing outside our industry.
Let's plan to improve our emails in 2022!