After waiting for three long years, the 2017 edition of LaPlaca Cohen's Culture Track has arrived! Arts and culture data nerds, rejoice!
As per the Culture Track website:
Culture Track is a national online survey of cultural consumers' attitudes, motivators, and barriers to participation.
There are tons of good nuggets of data in the report, but it bears reiterating the most high-level concept. We arts administrators have known this anecdotally for years, but it is reassuring to see that the actual data backs it up.
The world has fundamentally changed since Culture Track was first launched in 2001:

Endless options for leisure time
Expansive new modes of communication and connection

Audiences do not place priority on whether an activity is "culture" or not. Now, culture can be anything from Caravaggio to Coachella, Tannhäuser to taco trucks.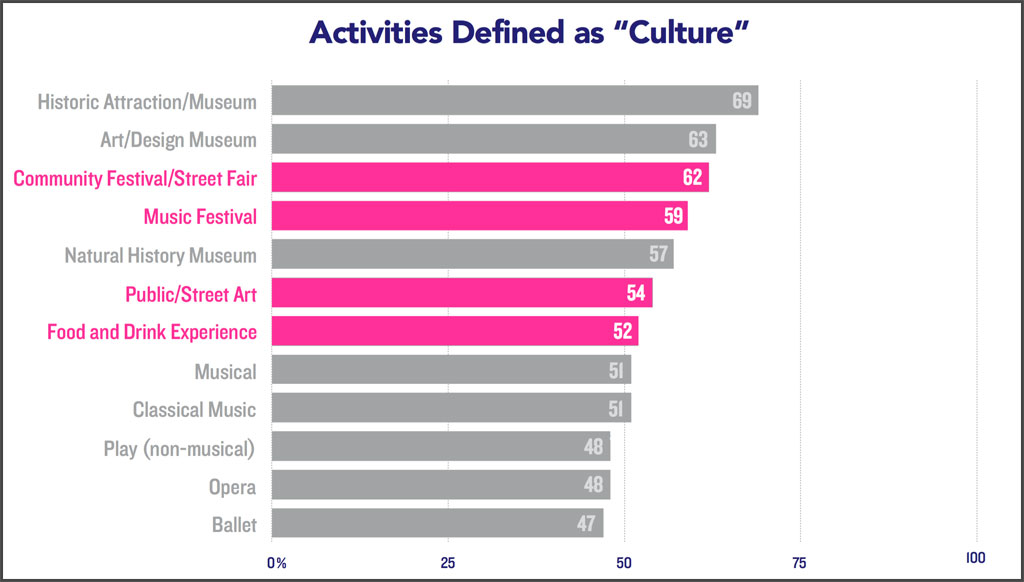 Another important finding: the #1 motivator in participating in a cultural event is having fun. Go figure! People want to have fun!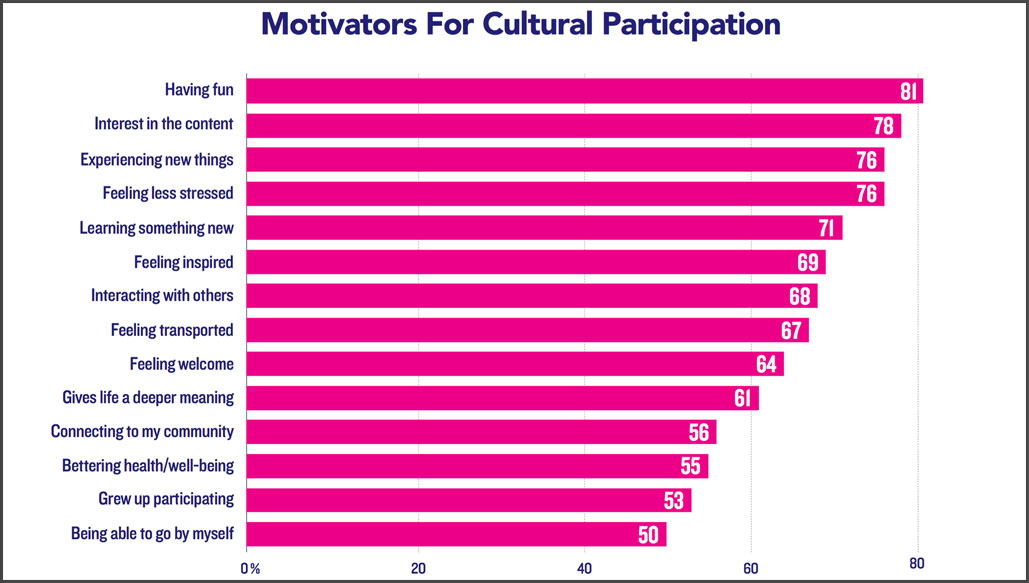 This is just the tip of the iceberg in terms of findings. I hope you'll download the report and review it in its entirety.
Let us not read the data and then put it aside as we continue our routines as per usual. Rather, let us read the data and use it to provide insights as to how we can improve and make our organizations more relevant in our communities.