Given that we're all using written communication more than usual, it's a good idea to take a step back and consider tone. Unless you're all-in on injecting emojis into everyday business communication, you should consider spot checking using a tone analyzer.
To that end, visit IBM's tone analyzer demo.
Since the onset of COVID-19 shutdowns, I've been testing a cross-section of my email messages through the analyzer to make sure I'm not falling into any bad habits, such as injecting too much "anger," "fear," "sadness," or "tentative" tones into my messages. I've also been running some excerpts from my blog posts, email marketing copy, slack messages, and social media posts.
I have to admit, it's helped me catch and correct a few bad habits.
Using the analyzer is super straightforward: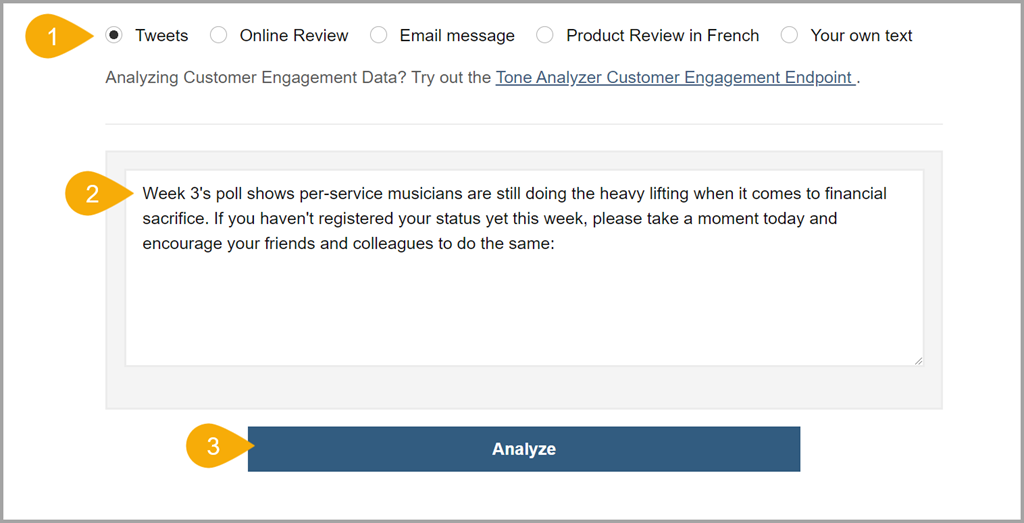 Select the type of communication. Current options include Tweets, Online Review, Email message, Product Review in French, and Your own text.
Paste the copy into the analyzer field.
Select the Analyze
Your results are displayed below with a dynamic filter showing you which elements helped produce specific tones.
Use the results to tweak your copy and re-test.