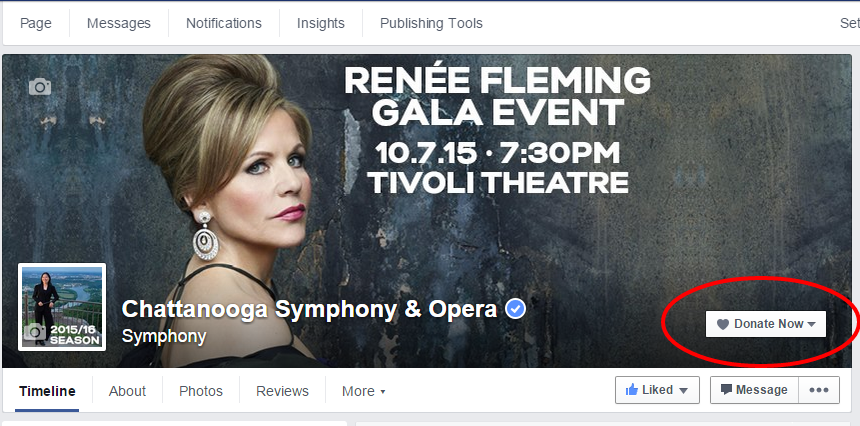 About a year ago, Facebook rolled out it's "Call to Action" buttons for organizational pages that could be crafted to invite people visiting your page to take some form of action.
For a while, the button would only allow users to
Book Now
Contact Us
Use App
Play Game
Shop Now
Sign Up
Watch Video
However, recently, they've added more options, including a "Donate Now" button.
A Call to Action button is very easy to add on Facebook; you may have done it without realizing it.  But if you haven't, follow the steps below, pulled from Facebook's help blog for businesses.

Go to your Page's cover photo and click Create Call to Action.
Choose the call to action, whether it's "Book Now", "Watch Video", "Contact Us", or "Donate Now".
Enter the URL that you want to take them to when they click the button.
Click Create.
Get donations, ticket sales, and video views simply by being awesome at Facebook.