There is so much discussion about intellectual property rights, it can make you nervous about using other people's images.  Stock photos can either be unsuitable to your needs, or expensive to license.
But at least as an arts organization, you have a staff of skilled and creative people who can take excellent pictures for you and you never have to worry about usage rights, because they are your images, right?
Well, not exactly. Just because they are yours doesn't mean you can automatically use them.
Why
Can't

I Use My Own Images?

Other than the restrictions artists and artists' unions put on photographing them and their performances, there is also the issue of the rights an individual has to the use of their image. In addition, the age of the subject matters as well.

TechSoup had a good blog post by Jim Lynch on the issues associated with the use of images and videos you might take. He offers the following guidelines which are easy to remember if you are suddenly struck with the thought that the impromptu interaction happening in front of you would be great to put in your newsletter, website or grant report.
The following rules of thumb are abstracted from Bryan Carson's Laws for Using Photos You Take at Your Library.

When you need to get signed consent:

If you have photos of identifiable people and are using the image for public relations, marketing, or promotional purposes like calling attention to future programming.
If the person pictured is under 18 years of age. In this case, the parent or guardian should sign a consent form.

When you don't need to get signed consent:

For photos that don't include identifiable people. For example, you could take a picture of a gathering from the back of the room or just a part of the body (two hands petting a rescued dog or digging a community garden, for example). Photos of public events or large crowd shots don't require people to sign a consent form.
For pictures that you use for current news stories. Newsletters, blog posts, or recent events sections on websites are considered news. However, the photographs should only be posted for a limited amount of time. The one exception is if they include children or youth under 18. You should always get consent for photos of minors.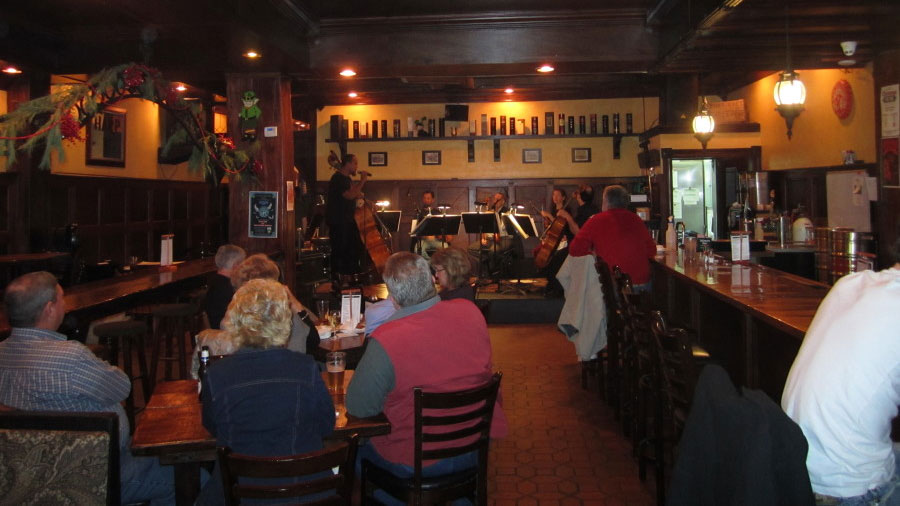 Please, Release Me
The TechSoup article has examples of release forms you can use and also mentions the use of an "By Entering Here You Give Permission For The Use of Your Image" type sign at events. In the latter case, author Lynch suggest you still inform people of the policy before or after taking their picture, talk with parents of children and possibly provide colored stickers to people who don't wish to have their images used.
One media channel Lynch doesn't mention in his guidelines is social media. Even though an image may only be immediately visible on your social media page until it is displaced by subsequent posts, anything posted on the internet tends to be stubbornly persistent in its existence and hard to take out of circulation.
In the article by Bryan Carson from which Lynch adapted his guidelines, Carson suggests never using sites like Flickr to archive images.
However,  those sites make it extremely convenient to share images of outreach and educational activities with funders.  My suggestion would be to use the option that sites like Flickr and Picasa offer to limit access to photo albums to those with a private link.   You may either want to use a link shortener with online communications, (especially on grant forms with a restriction on the number of characters you can use), or set up a password protected section on your website with an easy to use URL if you need to submit the link on paper.