Classical music is not known for being visually driven for obvious reasons. What if that notion changed amongst artists associated with the classical industry? What if they began thinking like a fashion stylist or a visual merchandiser? How would it change the perception of their public brand on platforms such as Instagram?
Below I briefly explore the idea of using select fashion industry Instagram accounts as inspiration for what is possible with a classical musician's own account.
I find continuous inspiration on Instagram from following "social influencers" in the fashion industry. With the rise of social media, there has been an obvious shift on how fashion brands market their merchandise. Instagram has emerged as a leader in this regard and has proven to be a source of income for trend setters such as stylist/blogger, Adam Gallagher. He has accumulated over one million followers on Instagram alone, and now, brands pay him significant money to be featured on his platform.
By leveraging the social power Adam developed over the last few years, he is in a position to monetize his influence. The fashion and lifestyle industries have certainly noticed because he does collaborations with brands such as Lexus, Mont Blanc, and Gucci. However, his point of entry as a social influencer has come through menswear blogging. It hasn't come through years of experience working at a fashion house; it was self-generated at an early stage in his career.
Here is a sampling of Adam's Instagram lifestyle photos. Notice the coherency in composition, color, and content.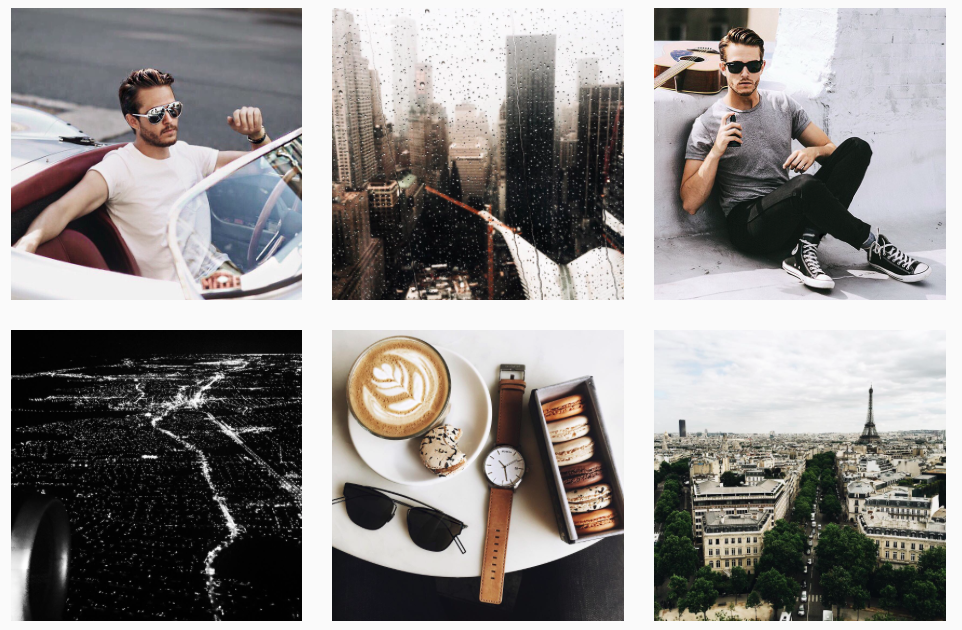 Luca Fersko also demonstrates another visually compelling fashion account. Emerging as a YouTube personality, you can see the razor-sharp aesthetic from this sampling of photos. Like Adam, Luca's account demonstrates coherency in composition, color, and content.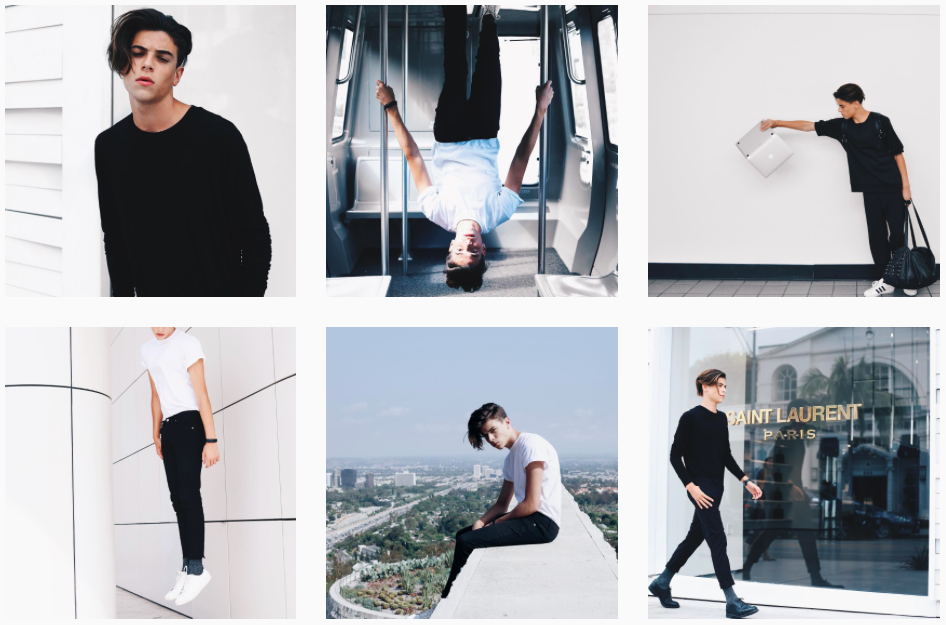 Both Adam and Luca treat their Instagram as platforms for visually compelling photos first and foremost. However, if you view their entire Instagram accounts (not only several images), you'll find that each piece builds on the other and that the full collection is greater than the sum of its parts.
How does this remotely relate to promoting classical musicians on Instagram? I think publicists and social media managers need to be more careful with the content they release on this platform. Think like an art director, a stylist, or a museum curator. Compile photos and edit them as if you had to present them to Anna Wintour.
I realize that the artist's Instagram photos need to align with their brand, but this is in addition to the subject at hand. Beyond brand alignment, the photos should be carefully created/crafted. For many artists, this is nearly impossible due to time and money constraints, but I think it is possible given the right circumstance.
I haven't found a classical artist's Instagram account to be Vogue-worthy yet, but I'm sure it would be really inspiring. The closest I've found is violinist Charlie Siem's Instagram. Granted, he is also a professional model. Perhaps this lends itself to a more curated, art-directed approach to his photos.
I'd like to see the embodiment of an artist's musicianship coupled with an Instagram brand extension, showcasing their visual identity through curated, lifestyle photography. I believe it would be a notable shift that could benefit a classical artist's total brand. Instagram is only one platform, but I think it can serve as a unique way to visually portray an artist who is mostly publicly "consumed" by the ear, not the eye. Combining an existing "aural brand" with a strong visual brand is powerful, and I'm sure in some cases, it could lead to good things for the artist.
—