Have you set up Facebook Business Manager for your organization yet?  If not, you are missing out on one of Facebook's best new features for businesses and organizations.
Facebook Business Manager is an easy way to manage your Facebook pages, ads accounts, and the people who have access to them.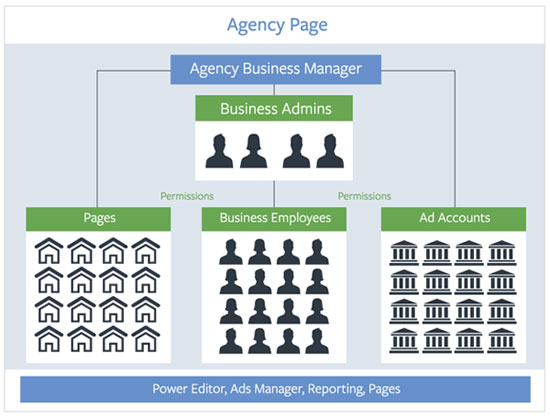 So, you can allow certain members of your staff or vendors have different permissions.  For instance, you could allow certain staff members to post on your pages, but not give them access to your ad account.  If you have a vendor who assists you with your Facebook ad campaigns, you can give them access to manage those campaigns without having to make them a full admin.
Overall, it is very handy!
How do I set up my Business Manager?
The first step is to go to the Business Manager site and click on "Create Account."  It will guide you setp-by-step in setting up your organization (Facebook calls it your "business").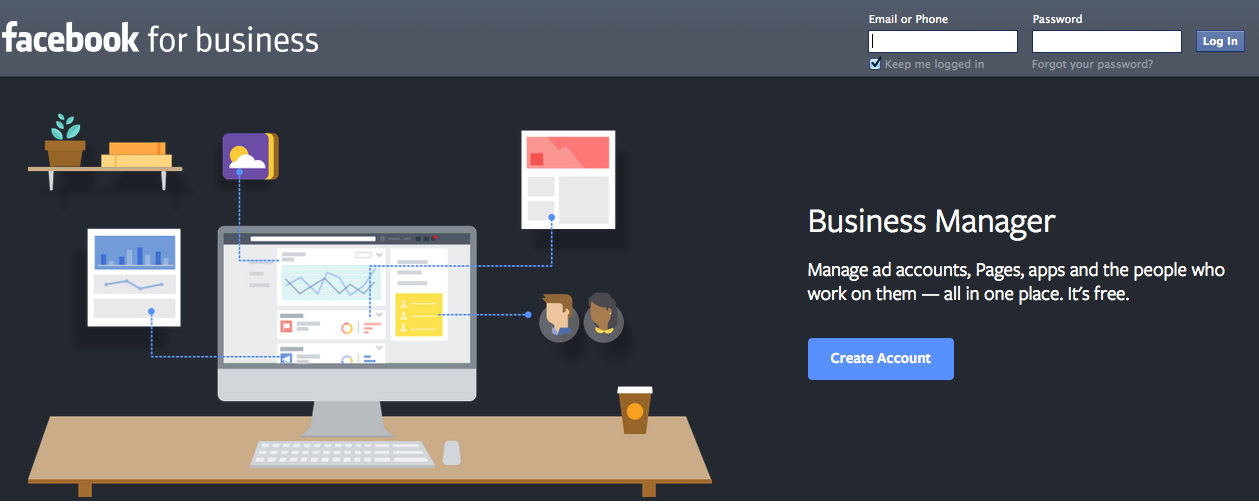 It will prompt you to choose your organization's Facebook page to associate it with your Facebook Business Manager account.
After you have created your business, you can add people, more pages, and ad accounts to your Business Manager.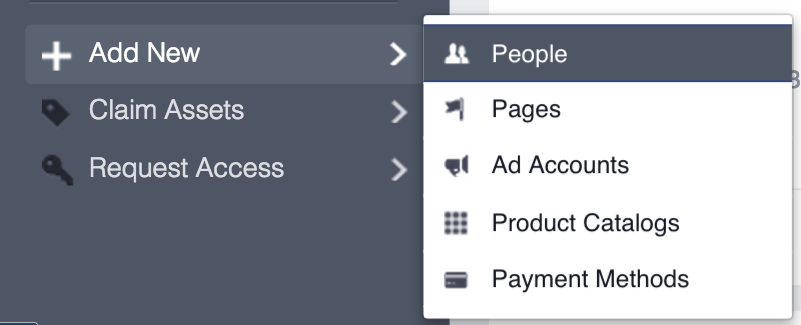 When using Business Manager, there must be at least one overall Admin. Usually this would be the main Admin of your Facebook page and I recommend that there be two Admins in your Business Manager just in cast a staff member leaves the organization.  Other members of your team to whom you want to give access would be Business Manager Employees.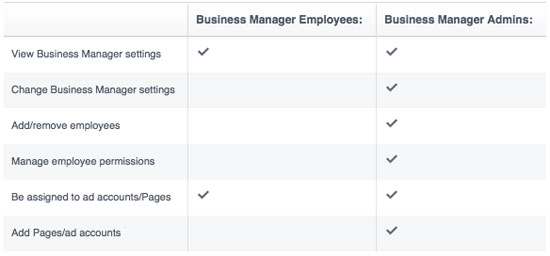 When you add members of your team into Business Manager (whether they are staff or contractors), you will need to follow these three steps for each person:
Choose their access level to Business Manager (Admin or Employee).
Assign pages or ad accounts (assets) to the user.
Choose their access level to each of those assets.
Facebook will notify new users that they have been added and they can start collaborating with you in Business Manager right away.
Want to know more about using Business Manager and advertising on Facebook?  Join me for a live webinar on March 9, 2016!