As organizations return to in-person events, many are deciding whether to have a vaccine mandate for staff, artists, and/or ticket buyers/attendees. My colleague Drew McManus is compiling a database of vaccination policies from all types of organizations.
Organizations that have not yet implemented a vaccine mandate, especially for patrons, may be feeling some hesitance fearing push-back. Pew Research Center has recently published data on the public's comfort level in engaging in certain activities during the pandemic and also whether they would favor showing proof of vaccination. TL;DR more than 50% favor showing proof of vaccination for activities where groups of people gather in enclosed spaces for extended periods of time like traveling on an airplane, attending university classes, and attending a concert.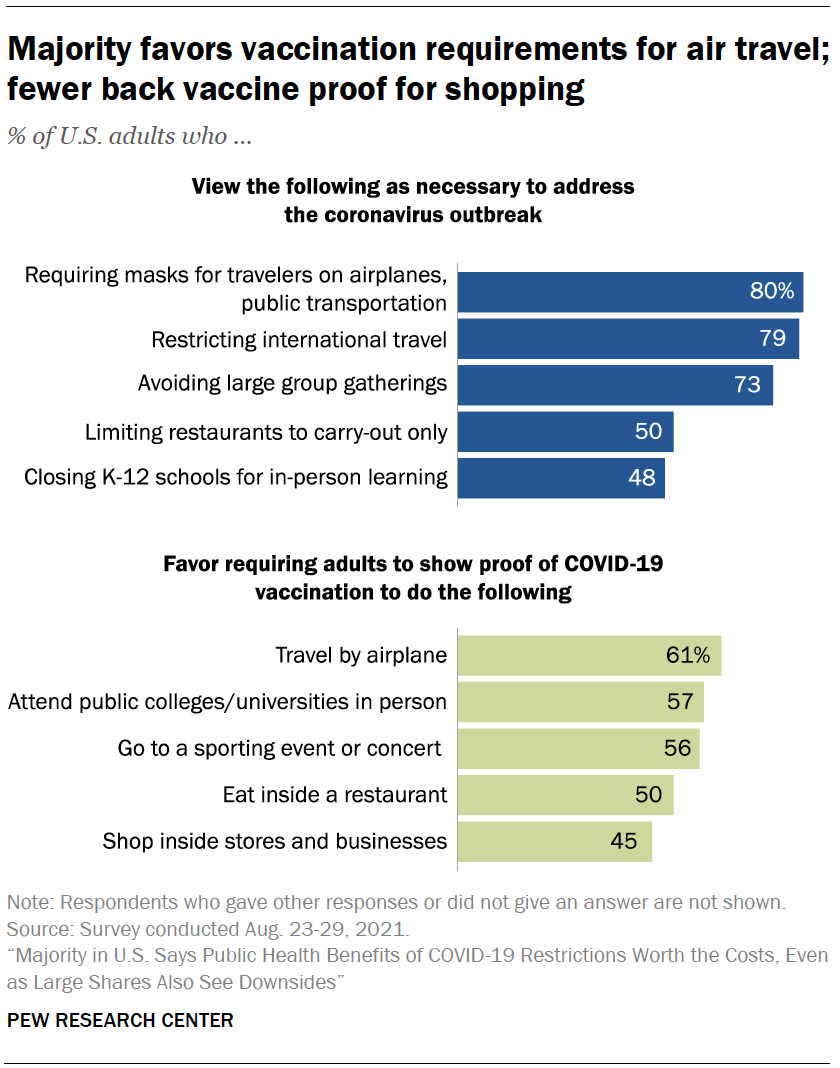 The goal here is not to say that every organization should have a vaccine mandate because of this data. However, it is always good to have actual data behind decision making, especially in this case.