So, you've got a WordPress website and you're a rock star at managing it yourself for the usual day-to-day things.  But now you need a little CSS tweak or you are looking to add a custom element.
Who do you call? Where do you go?
It can be daunting to try and find a developer you can trust who won't gouge you on a small little fix.
Enter Codeable.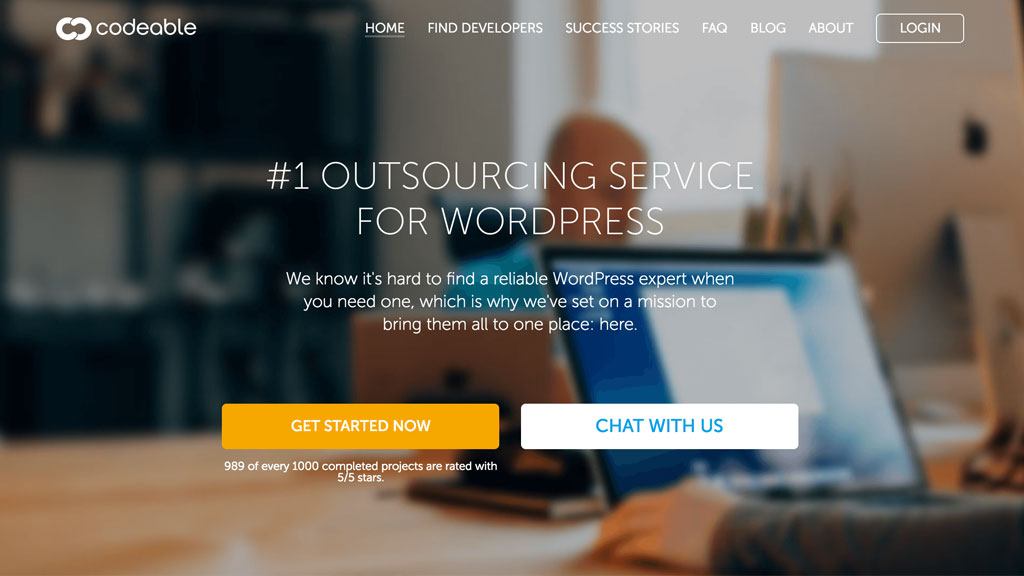 Codeable is a relatively new site that brings together top WordPress developers who work on a per project basis.  The projects can be large like creating an entire site, or small like editing a bit of CSS to change your fonts.
I have been using Codeable for my website projects (I build websites for arts organizations and other nonprofits) for the past few months and I have been very happy with every result.  The developers are professional, timely, and always get the job done.  They are happy to take on any task whether it is large or small.
The price is a little bit more than sites like Upwork.com and the like, but the quality of the work is SO MUCH better.
Getting started is as easy as creating an account and simply telling them what your project is.

One of the best things about the site is that you can let them know how urgent a particular project is.
So, let's say you updated WordPress and suddenly one of your plugins isn't working properly or your fonts are all wonky, you can choose the "crazy urgent" option and someone will respond almost immediately.
I genuinely love this site and I know you will too.  Try it out and let me know what you think!
Note: If you are a user of The Venture Platform, ArtsHacker Founder Drew McManus' company, you get top notch customer service and support every single day without having to go to outside developers.