With an over abundance of social media notifications from personal and professional circles, it is important to see through the "digital fog" and filter information. I have found Twitter lists to be very helpful particularly when keeping track of music industry journalists, critics, and editors.
Your own list should help you navigate the overwhelming content in your Twitter newsfeed and help you stay focused on one particular subject area. If you're like me, I follow others outside of my industry. Reading everyone's tweets in my newsfeed often feels jarring – always shifting my attention from one industry to the next. Focused Twitter lists that revolve around one subject or niche industry is extremely helpful for navigating information overload.
It is very simple to create and curate your own list. Here are three easy steps that can be applied to your own field.
1. Create a new list.
Go to your Twitter profile and select "Lists."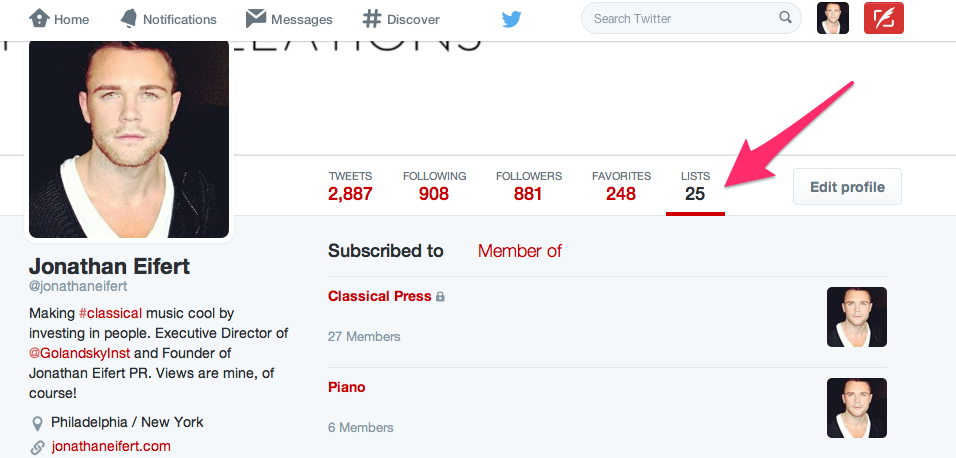 Scroll to the bottom of the page and click "Create new list." Enter the appropriate information and determine if you want the list public or private. In some cases, private is good, but I often choose to make my lists public so others might benefit from my curation. I recommend labeling the list "Arts Journalists" or "Critics" or whatever best fits your situation. You can create more than one list.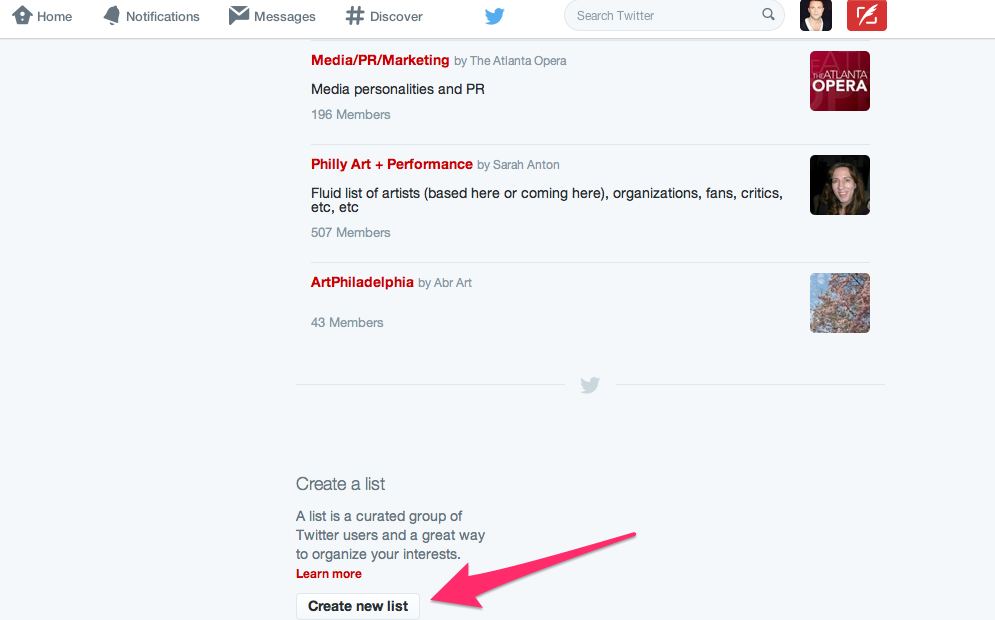 2. Add journalists/critics to list(s).
After the list is created, go to any Twitter profile of a journalist you want to add to your new list. Select the settings icon within their profile and add to your list. Continue this process until you have added everyone you wish to follow in your curated list.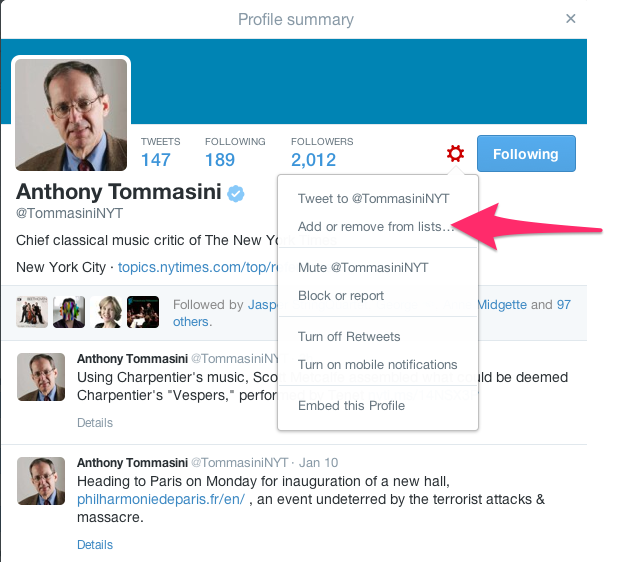 3. View list often to keep track of journalists, critics, and editors' work.
Now that your list is curated, view it often since the press usually tweet their recent articles and current thoughts. Follow my own curated list of classical music journalists, critics, and editors. Happy curating!