In our lives as arts administrators, it is all about the art, right? Everything we do is to showcase the art and the artists, whether they be opera singers, ballet dancers, violinists, painters, etc.  And when recognition comes, it is usually related to the art like reviews and awards.
But what about all of the hard work that goes in to getting people to see the art?  What about all of us working "behind the scenes" to get people to buy tickets to that show? What about the hours of work that went into crafting engagement programs in the theater lobby designed to educate new audience members and are skillfully presented as just "fun"?
As all of you know, these days it can sometimes be difficult to convince someone who has only ever been to a classical music concert once on a field trip 30 years ago when they were in elementary school to spend $100 on a ticket to sit quietly in a dark theater and listen to music that was written 250 years ago and have a meaningful experience. Amiright?
I've always had an idea floating in the back of my head to recognize and honor arts administrators for their work in not only at their organizations but also as it relates to the field in general.  Sort of like a "40 Under 40" or "Most Creative People in Business" but for the arts.
Luckily, the team here at ArtsHacker is amazing and we have brought it to reality.
I present to you the first annual Most Creative People in Arts Administration list.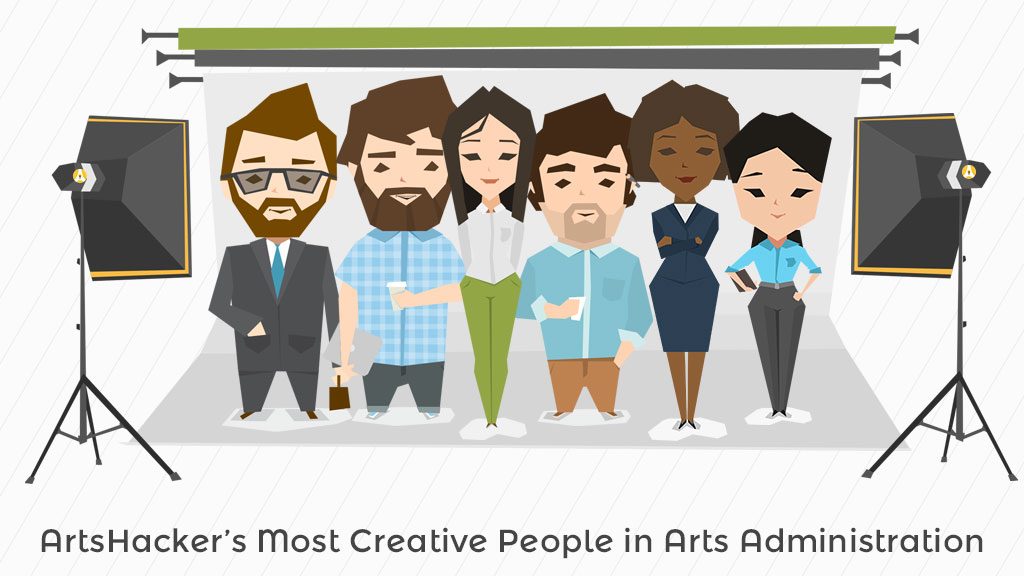 ArtsHacker's Most Creative People in Arts Administration program strives to highlight the professionals working at arts organizations throughout the US and Canada and their inspired projects which further the mission of their organization and the arts in their community and beyond. Our goal is to recognize and foster creativity along with the development of new ideas in the field of arts administration.
Recipients will be selected based on their contributions to their organization and to the field of arts administration as demonstrated through creative projects, initiatives, and programs created to further the mission of their organization and the arts in their community and beyond.
There will be no preference awarded to position or experience and nomination is open to institutional employees throughout all departments as well as consultants and freelancers.
So, whether you are the General Director, a first year Marketing Coordinator, or a consultant, you are eligible to get the recognition you deserve for your innovative projects and programs.
We are looking for people who have created programs that engage the community, bring in new ticket buyers, present their organization in a new light, enhance the audience experience, revolutionize internal procedures, or utilized data for the forces of good.
So, bring forth your education programs, marketing victories, ticket sales campaigns, fundraising projects, and social media successes.
Check out this page for more information and for the nomination form.  We'll prepare our inboxes for the deluge of arts admin amazingness.
Nominate A Colleague