One of the more popular questions coming in from my Venture Platform users right now is how to embed a video so it can only playback on a password protected page.
The goal is straightforward: performing arts organizations are looking for ways to offer protected video content. Unfortunately, most of the popular video hosting services are designed to give away your content free of charge.
Fortunately, Vimeo provides a solution that won't require any custom programming or special knowledge. The only tick is it requires a paid account. Thankfully, those only begin at $84/year.
Setting up the restriction is super easy. After logging into your Vimeo account: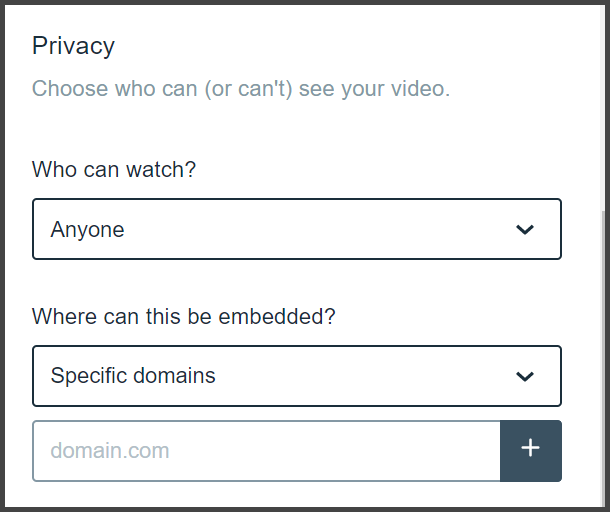 Go to your list of videos and select the one you need to edit.
In the "Privacy > Where can this be embedded?" dropdown, select "Specific domains."
In the URL field that appears, enter the URL of the domain where the video can be embedded. You can add additional domains if desired.
You can tweak the other privacy settings as desired to keep the video listed or private.
If you're a WordPress user, you can use the platform's default password protection function to restrict access to the video.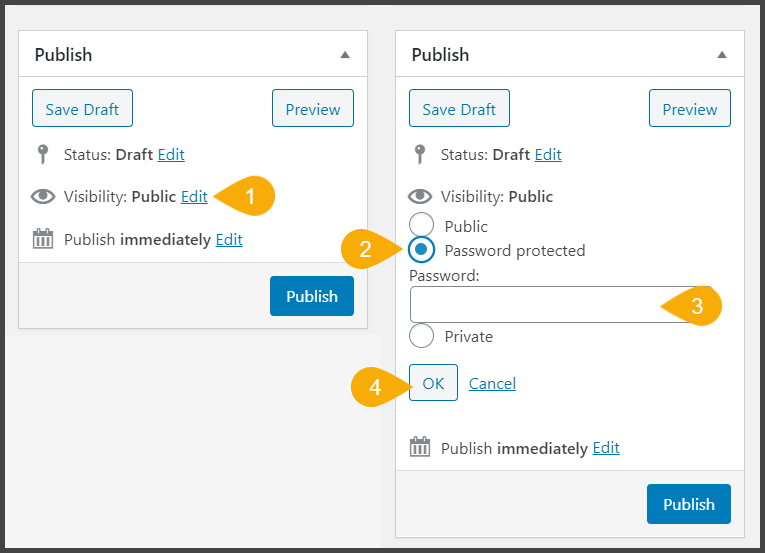 From the Publish metabox, select the Edit the Visibility
Select Password protected.
Enter desired password.
Select OK.
That's all there is to it. Once you publish or update, that change will be pushed through to the frontend and visitors will need to enter the password before they can access the content.