So, I hear you're unhappy with your organization's Twitter handle. Six years ago, the "New Media Specialist" at the time signed you up for @AlbuqSymphOrch1 and every time you tweet you cringe a little. But hey, in their defence, it can be hard to pick a name in 15 characters or less! There was only one @ASO to go around, and some other a$$hole ASO claimed it way back in April 2007.
Oh to be a "Philharmonic Orchestra"… they have it so easy (looking at you, LA & NY). Unless of course a guy named Phil from Orlando signs up for Twitter a month before you do… ouch.
But don't despair! You can change your twitter handle, and you won't lose all your followers.
You won't lose all your followers.
It's super simple:
1. Visit your Account Settings
(You have to be logged in at Twitter.com – you can't change your username from the app.)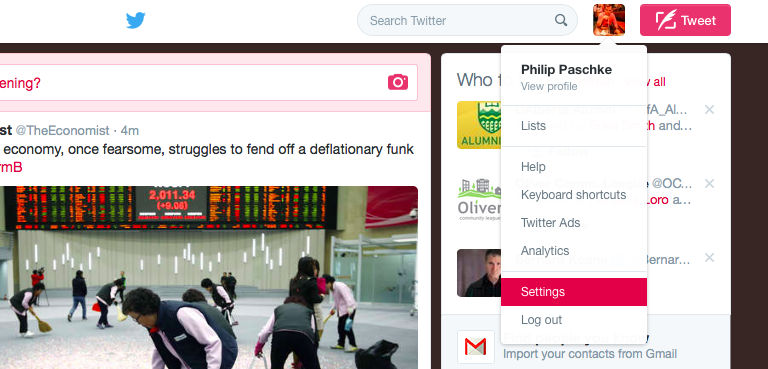 2. Type in your new username into the Username field
The system will tell you if the username is available or not as you finish typing.

3. Click Save changes at the bottom of the page.
The change is effective immediately. You'll keep all your followers and still have all your existing DMs and @replies.
4. Let your followers know about the change.
Let your followers know about your new handle after you change it (probably several times), in case they're in the habit of manually typing in your username when they tweet you. It's probably a good idea to give them a heads up even before you change it. After the change, you can check to see if anyone's tweeting at your previous handle by performing a Twitter search of your old username, and then take a minute to respond to those tweets directly with your new username.
Remember to update any links to your profile on your website, e-newsletter, etc. You're also going to want to time your change carefully, as in, NOT the day after 20,000 season brochures are printed with your old Twitter handle on them.
1Used for the purposes of dramatic illustration. While no Albuquerque Symphony Orchestra exists to my knowledge, there is a New Mexico Philharmonic, and an Albuquerque Philharmonic.