Updated on December 19, 2016
Have you ever experimented with so-called "dark posts" on Facebook?  A dark post (also called an unpublished post) is a post that doesn't show up on your page but can be promoted through an advertising campaign.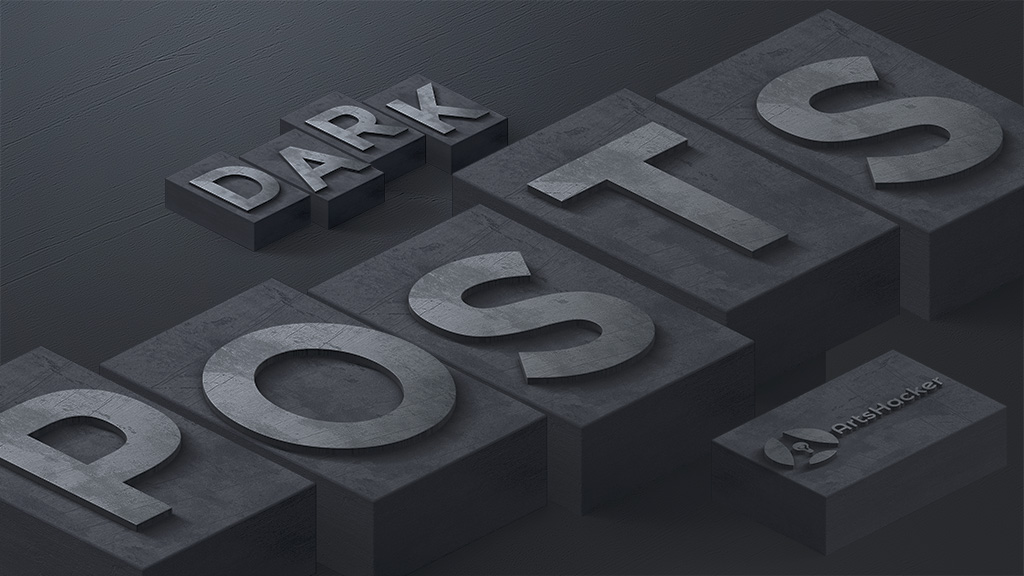 Dark posts can be really handy when you want to reach out to specific groups of people but not clutter your page with too much varying content.  Some examples of how you could use dark posts as a part of your Facebook marketing might be:
To run a companion campaign for your young friends group for event RSVPs, ticket purchases, or even membership
To engage a specific demographic group with imagery and messaging that is meaningful to them
To reinforce subscription renewal messaging to a custom audience of your existing subscribers
As you can see, there are lots of ways that you can use dark posts to your advantage!
Let's get started on how to make a dark post and use it in your campaign.
Step 1
Go to your Business Manager, select your Ad Account, click on the menu button in the top left (right next to the Facebook logo), and then select All Tools. This will open up a menu that looks like this where you can select Power Editor

Step 2
On the left-hand side of the page, click on Ads Posts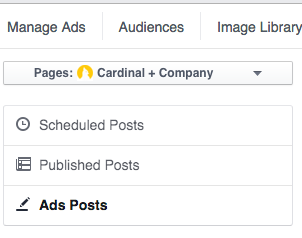 Step 3
Click on the Create Post button and it will bring up a dialogue box where you can create your post.  My favorite kind of posts are using photos, so you'll see that I have that type selected here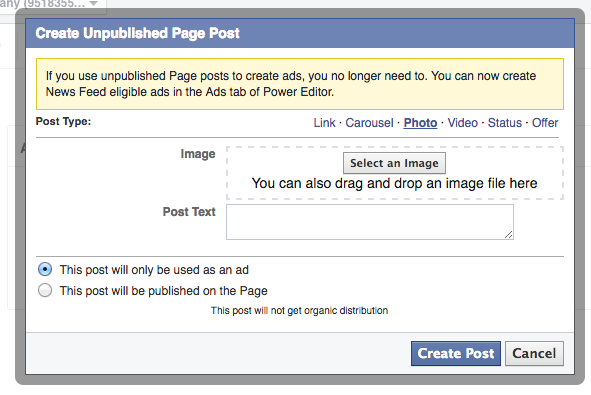 After you create the post, you should see it in your Power Editor and it will look like this:

You can click on the post and see what it will look like in the feed.  Here is the sample post that I created: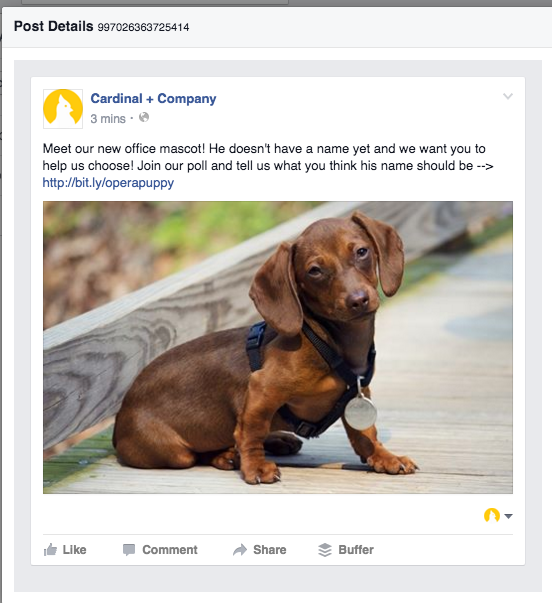 Step 4
Go out of Power Editor and back to your Ad Account.  You can either create a new campaign (as I'm doing in the screenshot below) or add your post to an existing campaign.  Either way, you should now have this post as an option in the dropdown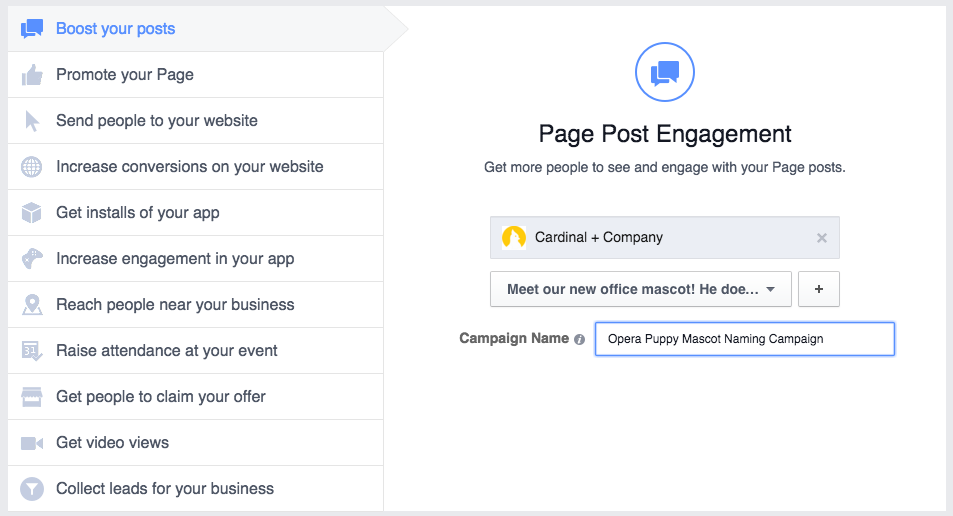 From here, you will be taken to the Ad Set level to choose your targeting and budget.
To track your dark post's performance, you will need to go to your Power Editor and it will show you the stats there.
Have you ever utilized dark posts on Facebook?  How did you use them and were they successful?