We're halfway through most performance seasons (the light! It's there!) and maybe starting to do some end of season planning.  If you're like many organizations, you might end up creating a survey at the end of your year.  Whether it's to employees to see what can be improved upon, audience members to see their highs and lows of the season, or something else entirely, a survey can give you some useful data.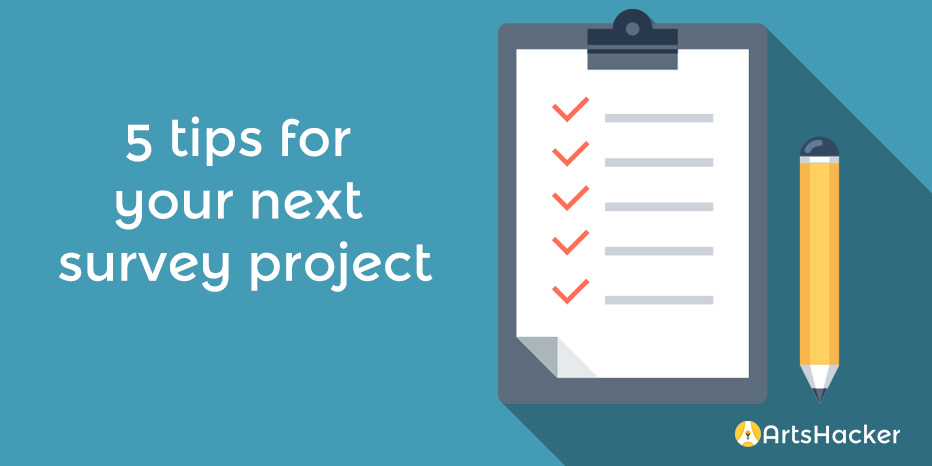 Surale Phillips, a regular presenter at #NAMPC, posted an October, 2015 article at Arts Blog called 5 Tips for Starting A Survey Project.  In it, she gives a survey design process that digs into why you want the information that you want and the actual best ways for getting that information.  Graduates of research methods courses can see this is straight up from research design 101.
1 Set your objectives: "What's the real purpose of your survey? Your first step should always be getting clear on what your results will be used for and who will use them."
2 Define the type of report you want: What should your report include? It may seem illogical to start thinking about your report before you even have survey questions, but it's not.
3 Design your process: How will this project flow? Again, before even thinking about your survey questions you need to map out your process.
4 Decide what kind of data you want: If you think about your data needs (based on your objectives, reporting, and design process) in the four categories: knowledge, opinions, behaviors, and characteristics, your survey questions will come easily.
5 Pick your question types: Should they be close-ended, partially closed, paired, or open-ended? Most people start their survey process by trying to write questions. That's where you'll get stuck. If you follow these first five steps, writing the questions becomes much easier!
Phillips promises another post on writing, administering, analyzing, and reporting on your survey, so if this is a project you're undertaking, check Arts Blog for her next post.