Over the past couple of days, I've been reminded why we shouldn't rely on relative time-based words and phrases like "today," "tomorrow," or "next week" when posting on social media.
Why, you ask? Because I'm just now seeing #GivingTuesday posts from a variety of organizations — some of which I support and actively engage with on social platforms. Here are just a couple of examples: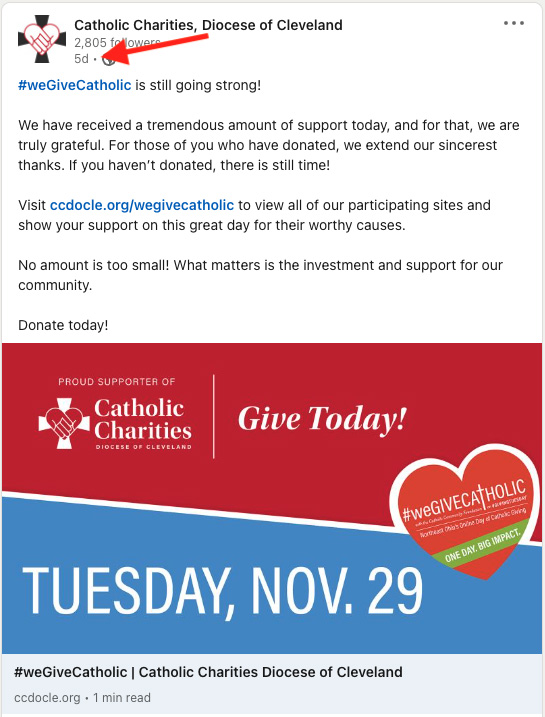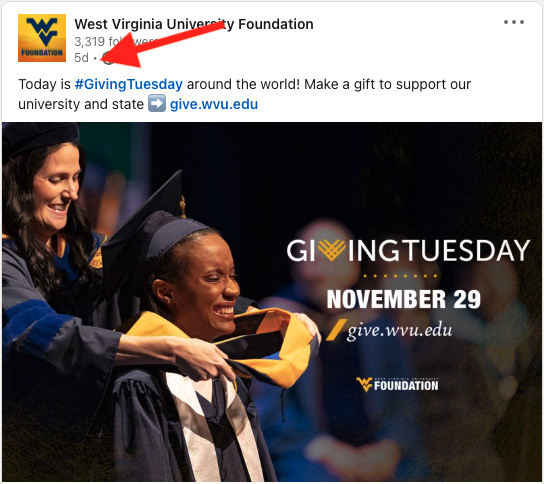 We can clearly see that they were posted five days ago, yet they appeared in my feed today.
As arts organizations, much of our social media content is time-sensitive — especially when we're promoting a show or exhibition, or other program. When posting, remember these things:
Be sure to include the date(s) of the event in every post.
Don't expect that people will see your content the day you post it.
Remember that even those who like/follow your page won't necessarily see your content at all.
Keep in mind that most people won't see every post in your campaign.
Include a link to the event landing page on your website in every post.