IMAGINE! It's Friday afternoon, your office closes at 5 PM, and you still haven't posted something to your organization's Facebook page. You know you don't want to post another boring photo of your last event.  What do you do?
With many small arts organizations, a whole department doesn't always handle such tasks like the one described. Your organization might only have two employees and the workload is shared.  Plus, you might not have had time to plan out a complete strategy for your Facebook fan page. Here's a quick and easy way to make a professional-looking graphic, sized appropriately for Facebook, and FREE!
Step 1:
Go to canva.com, create a free account, then select "Facebook Post" at the top of the page. This will open a new window.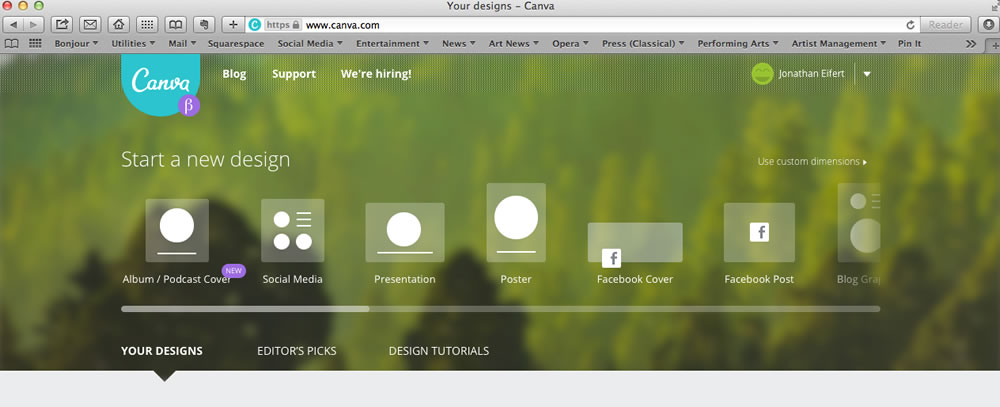 Step 2:
You'll see the left column is filled with pre-designed templates with existing photos. You can either select one of these or upload your own. If you opt for a fast pre-designed graphic, select one from the list of options and you'll have the choice to edit the text, choose a font, select a color, etc.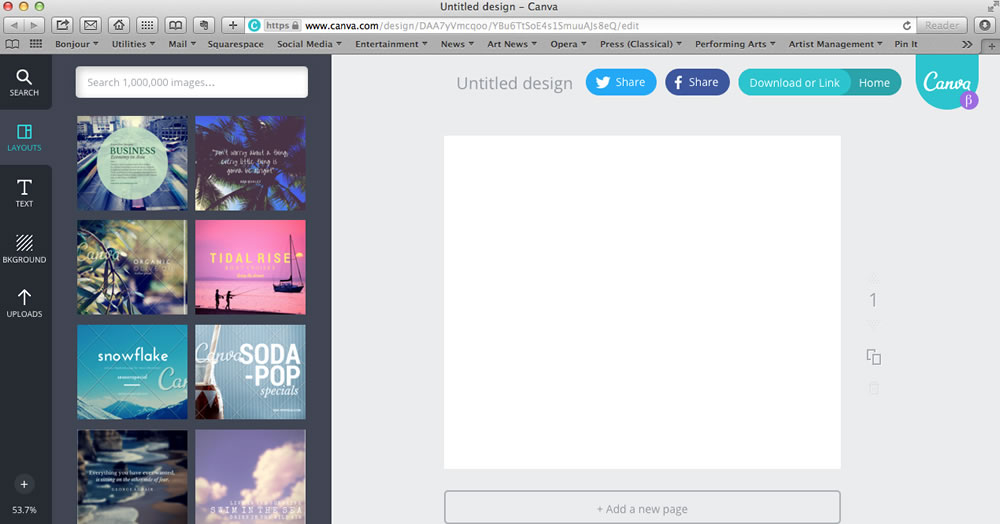 Step 3:
Once you've entered your desired text (already formatted and sized specifically for your Facebook page), you can export it using the "Download or Link" button at the top of the page. You'll have the option to download a PDF or simply a PNG image. I always opt for the PNG as it works best in this scenario.
Voila! You have a professional-looking graphic for your organization's Facebook page!
For advanced users, you'll want to consider the following options that are very helpful and take a little more time.
Once you log in to your account you have the option of selecting different graphic formats: Album/Podcast Cover, Social Media, Presentation, Poster, Facebook Cover, etc. I've found the Facebook Cover option particularly helpful since it automatically has the exact dimensions for this necessary, but difficult graphic size.
No matter which size selected from the home page, you'll have the option not only to use a pre-designed graphic, but to upload your own photo and overlay text. I always try to select a font that aligns with my organization's website (i.e. the font used in most places on the website).
I also make sure that the colors align with my brand. It's easy to locate the exact color code. Go to imagecolorpicker.com and enter your organization's website URL. This will prompt you to see a screen shot of your website with the ability to click-and-select on colors. Doing so will generate the HTML (color) codes. For example, #9CBCD1 is a light blue color.
After acquiring your desired color code, copy it and go back to your Canva project. Select the text or image. A color and font box will pop up. Click on the color dot, then click the "+" sign. This is where you enter the color code you previously generated.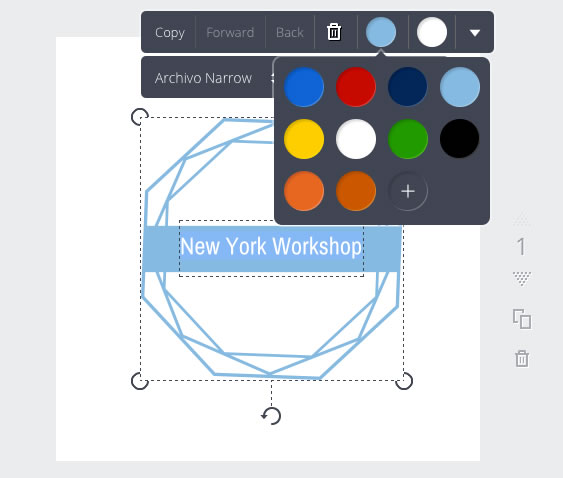 Voila! You now have your organization's colors in your graphic that further aligns your social media image with your brand.