WordPress is great…until it isn't. The good news is most of those shortcomings are pretty easy to work with if you know your options. Moreover, most of them tend to be holdovers from the days when WP was primarily a blogging platform. Case in point: comments.
For most arts organizations using WordPress for their publishing platform, the comment functionality is a pretty low priority if not entirely unnecessary. Unfortunately, comment fields show by default on posts and even when deactivated, you can still get targeted by comment spammers.
We're going to cover two primary options for disabling comments across your entire site and removing any frontend comment fields. Both methods require beginner level WordPress skills.
Disable Comments With Default WP Functionality
Pros: super easy to implement.
Cons: not 100% effective against blocking comment spam
When logged in as an admin, navigate to Settings > Discussion.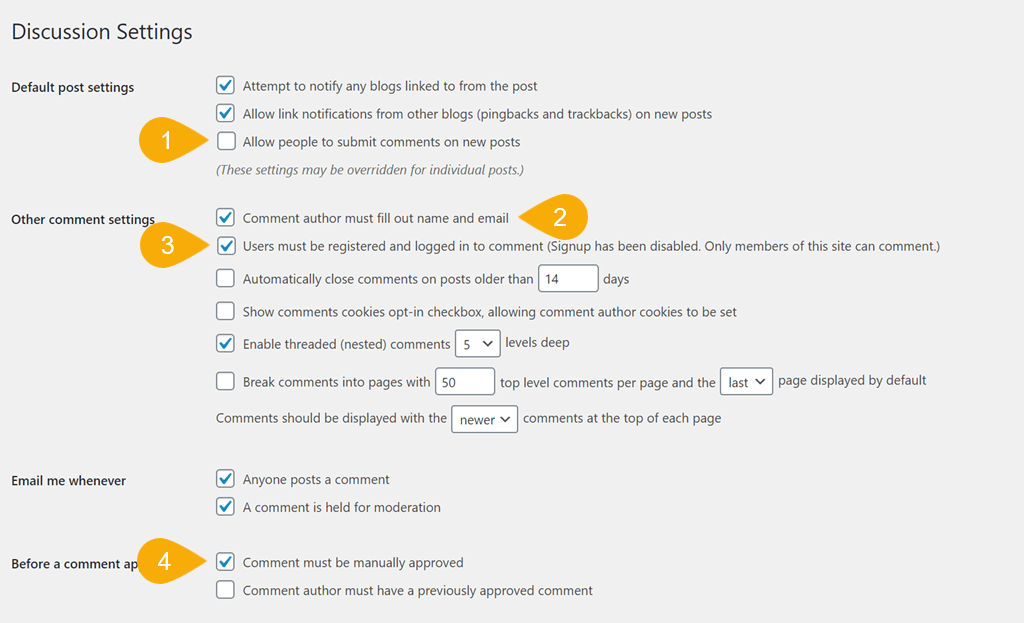 Uncheck "Allow people to submit comments on new posts."
Check "Comment author must fill out name and email." This will help a bit in keeping spam comments down.
Check "Users must be registered and logged in to comment." This helps a little more at keeping spam comments down.
Check "Comment must be manually approved." While not technically necessary, it will let you know if spam comments are getting through.
Disable Comments With A Free Plugin
Pros: does a stellar job at blocking spam comments and removing all comment forms from the frontend.
Cons: requires you have access to install plugins and adds a teeny-tiny amount of database bloat to your wp-options table.
When logged in as an admin, navigate to Settings > Disable Comments.

Select the "Everywhere" option.
Note: if you're running a WordPress Multisite install, you'll want to enable the plugin on the network level and visit the Settings > Disable Comments admin panel from the Network Admin
You can download the plugin and install manually or install right from the add new plugin page by doing a search for its name.
Disable Comments At The WP Plugin Repo
If You Can Code…
In addition to these methods, there are some code-based options but if you're at a skill level to handle those, you probably have the solution in place already 😊
If you're curious to learn more, leave a comment below and I'll post a companion article that focuses on a few approaches.