Since its launch in December, 2015 ArtsHacker has grown a great deal and all of the new content and features floating around have reached a point where they demand an enhanced layout and design in order to make it easier for you to find all of these great articles and reference material. Let's take a quick tour of what's new.
MEGA MENU NAVIGATION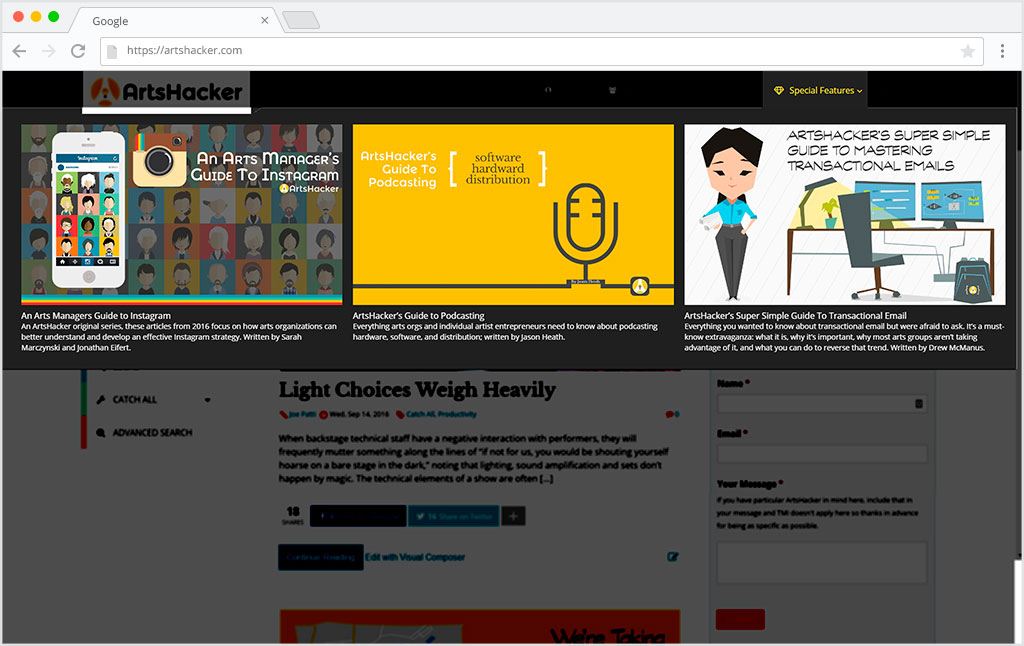 The biggest improvement is the addition of a mega menu, which provides much needed improvement to overall user experience. These are the large panels that fly open when you hover over menu items on desktop and laptop devices.
The menus also make it easier to provide direct access to the growing number of featured topic series, such as the Instagram for Arts Orgs, Guide To Podcasting, and Guide To Transactional Email series. The mega menu also provides direct links to each contributor's article archives, something site visitors have been looking for, but weren't always finding. You'll also find a comprehensive topic index that lists all of the subjects we've written about.
STICKY MENU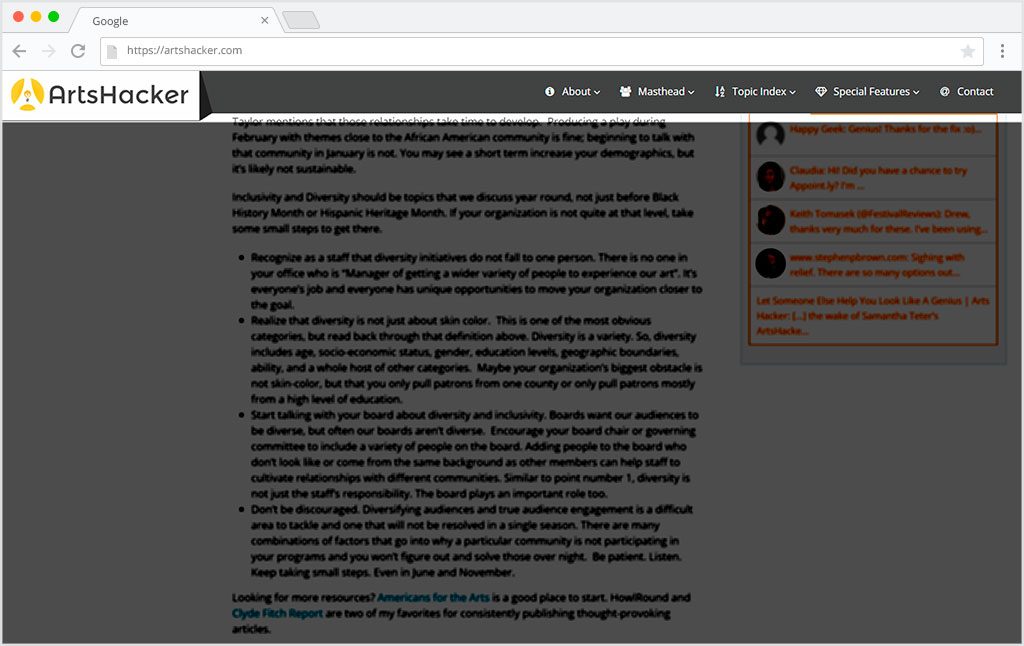 Now that the navigation menu contains all of this fantastic stuff, we wanted to make sure you can access it easily at any time. Consequently, you'll notice that the nav menu is now stuck to the top of the page no matter how far down you scroll. On mobile devices, the previous mobile menu is still there, but the contents are much enhanced to include nearly everything you'll find in the desktop version.
ENHANCED CATEGORY NAVIGATION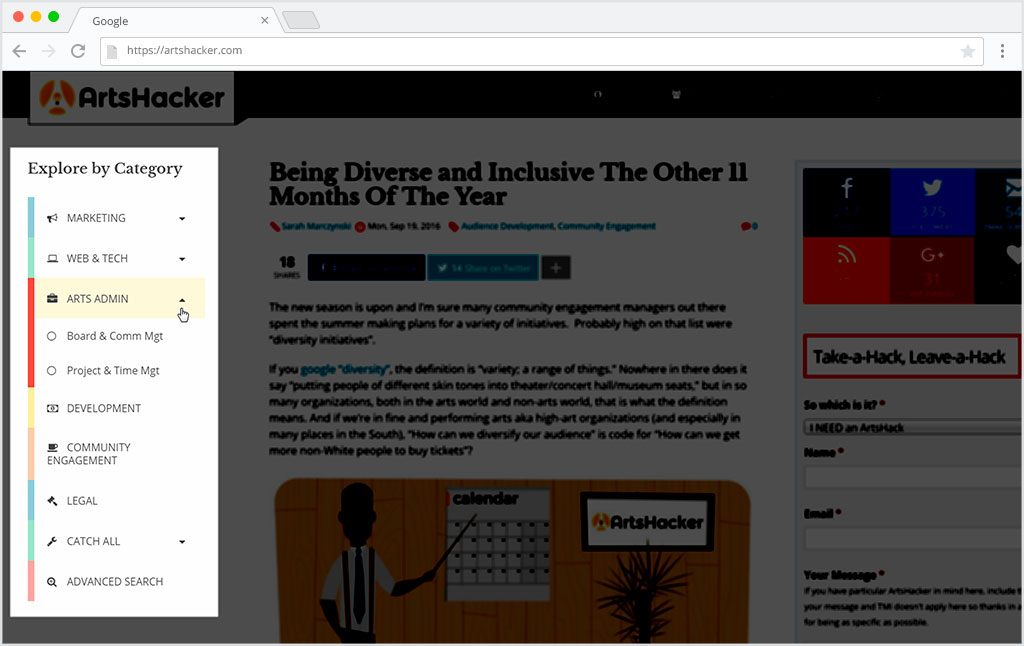 The category navigation located in the left hand column has been enhanced in order to accommodate many new parent and child categories we have in store. Now that we have nearly two years of content, our areas of focus have expanded and you'll begin to notice new menu items cropping over the next few months, like the "Legal" parent menu item.
Just select the down-arrow to see all of the related child categories.
We hope you enjoy the new features and if you have any ideas, feel free to send them along.