Page load speeds make the difference between making or losing online ticket sales. They also impact overall user experience to the point where an otherwise good looking website seems old and outdated. Simply put, long page load speeds are what you want to avoid at all costs and one of the biggest culprits for producing extended load times are images that are not properly optimized.
So if you optimize your images, you'll avoid that bear trap.
Sounds simple, right?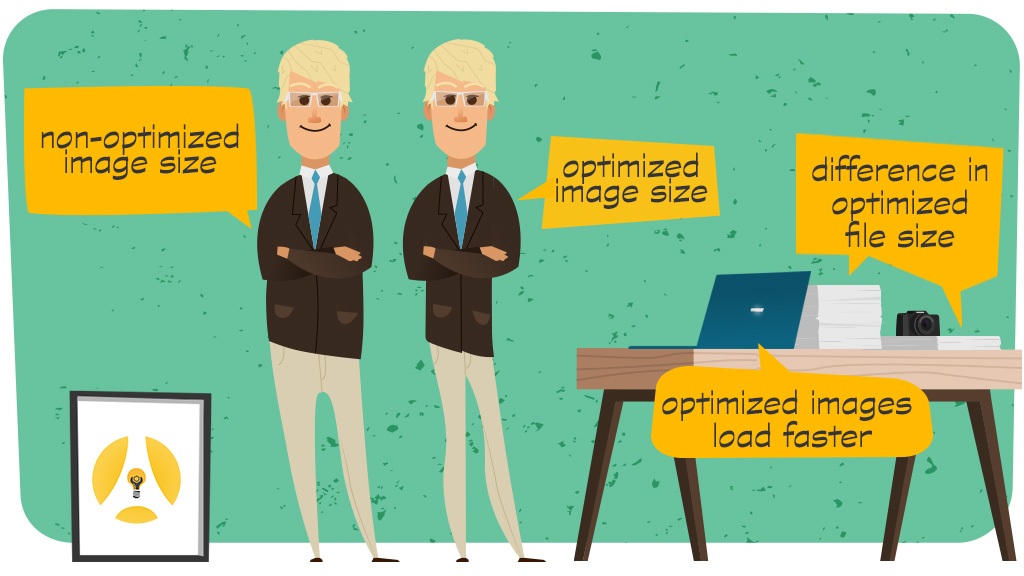 Think again.
Even Google…Google…defines image optimization as an art and science in their developer documentation.
Image optimization is both an art and science: an art because there is no one definitive answer for how best to compress an individual image, and a science because there are many well developed techniques and algorithms that can significantly reduce the size of an image. Finding the optimal settings for your image requires careful analysis along many dimensions: format capabilities, content of encoded data, quality, pixel dimensions, and more.
Go ahead and swing by that page for the remaining resource material and let your eyes glaze over from all of the geek-speak.
If you're like most arts managers, you just don't have time to learn all of that stuff.
But that 800-pound gorilla breathing down your neck in the form of wide-load page load times isn't going away on his own. So what are you supposed to do?
Fortunately, there are a few options at your disposal capable of getting you as close to the bullseye of image optimization as possible.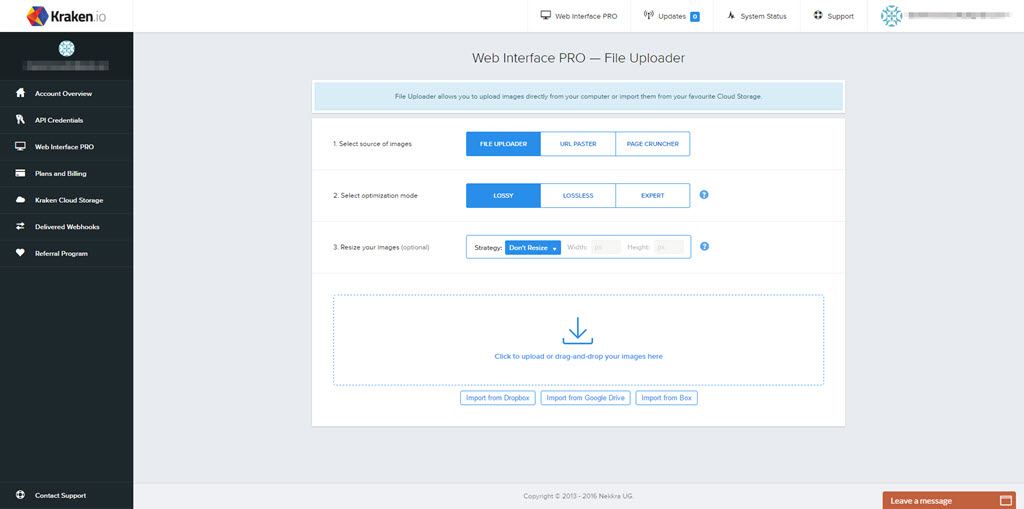 Regardless of which web publishing platform you use, kraken.io provides a simple to use, free version of their image optimization service accessible. The easy to use interface will not only optimize your images but it can resize them. Uploading images via the web interface can be done directly from your device or Dropbox, Google Drive, and Box.
If you're a WordPress user, you can integrate your Kraken.io account (free or paid) right into to backend via a free plugin so it automatically optimizes images you upload into pages and posts or you can manually optimize them after the fact in the media library. The plugin doesn't load up your dashboard with a bunch of funky upsells and does exactly what it promises. What's not to love? There's also a free extension for the Magento ecommerce platform.
I've set clients who don't have expensive image editing software or the time/skills to fuss over hundreds of edits over the course of a season with a kraken.io account and in every instance, it made an immediate and positive impact on their page load speeds.
WordPress users have another option in the form of WPSmush, which comes in free and paid versions. It's comparable in quality to kraken.io although the user interface is a bit chunkier and the free version will litter your admin panels with upsell nags.
Another popular optimization provider is Ewww.io. It also provides a dedicated WordPress plugin so you can optimize images while uploading them right into your admin panels but unlike Kraken.io, they don't provide a limited free version. Fortunately, their prices are quite reasonable.
I've used all three of these services and they each have pros and cons to consider but those aren't the end of your options. Here are three additional providers to consider that don't require any specific web publishing platform to use.