Ah, Spring! That time of year when an arts organization's mind turns to thoughts of season brochures and other promotional materials. Whether those materials are created by a board committee or designated department(s) within the organization, the process you employ will determine whether it is an enjoyable experience or subject to fits and starts due to feedback from decision makers and stakeholders.
About a year ago, 99u.com had a helpful piece on how to make design a collaborative process rather than a committee driven project.  The piece is primarily directed at designers, but can be helpful to those who dread having to circulate a proposal around for multiple approvals.
Obviously, the first key to success is to limit those who are involved in the process. Then it is a matter of getting people involved early, employing a well organized feedback plan, and then knowing when to phase people out.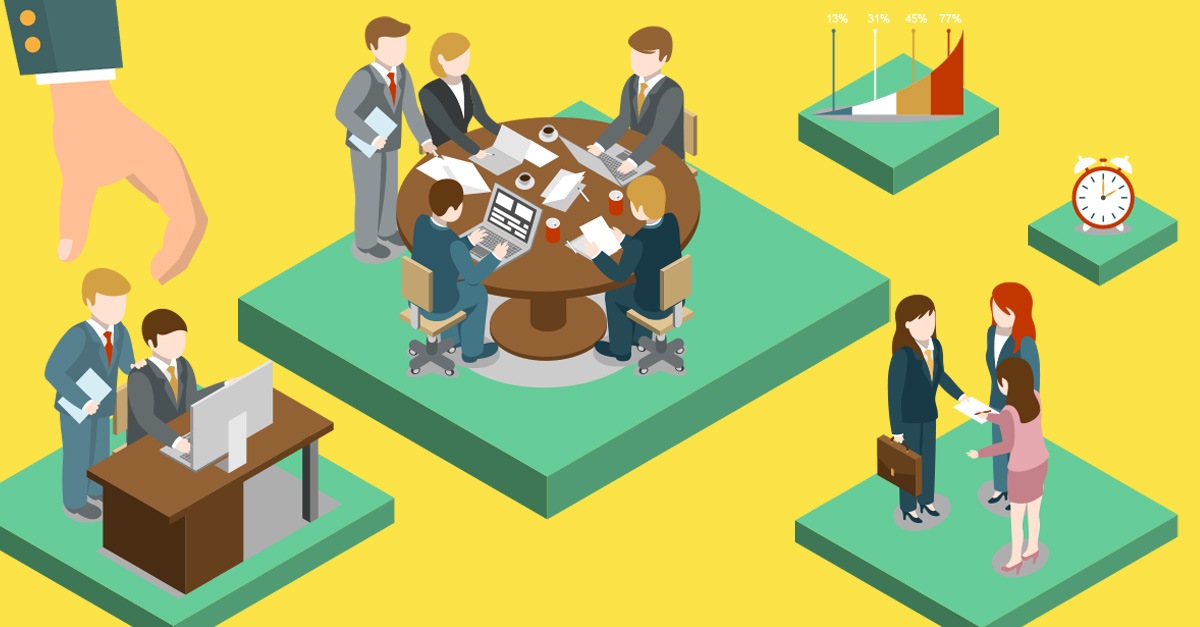 As the authors say,
Committee design is not collaborative. It's a dictatorship of many, and you'll be reduced to implementer rather than facilitater. In order to remain in control, you must kick everyone out of the process at some point
One of the things I found most helpful was the focus on asking clarifying questions of those giving feedback. For example, if someone says "make the logo bigger," they suggest following that comment up with something along the lines of:
Why don't you like a smaller logo?
What benefit do you see for the user in making the logo bigger?
What feels off about the logo?
and later in the article:
Ask follow up questions. If a piece of feedback is directive rather than open-ended, ask follow-up questions. This way you'll get to the root of the problem. For instance, if someone merely says, "make the button bigger," you can ask why that would make users click on it more. Try Dustin Curtis' three question rule: Always ask the other person three questions before discounting their opinion.
In terms of feedback, they suggest identifying and interviewing the important stakeholders early on. By stakeholders, they mean those who would be in a difficult situation if there are big issues with the design, not those who are simply interested in providing feedback.
Among those who might be stakeholders will be executive staff, department heads, sales and customer service as well as any developers who might have to implement your design. In the interview, you not only ask people what they perceive their role to be in respect to the design, but also what concerns they may have associated with the project.
Involve executives early on. They'll have business insights that can help shape the goals of the design. More than that, you'll build trust by having them participate early in the process.
Kick marketing out when it's time to design. A marketer will have insights into messaging. They'll also help generate a lot of ideas (more on that later) and they might have useful feedback at the prototyping stage. But they may not have anything valuable to contribute when it comes to visual designs or the actual implementation of the design.
Validate ideas with your sales and customer service team. These folks are on the front line with your customers. They'll tell you whether those ideas align with what customers want to accomplish. You can also involve them as you get closer to implementation to see if your solution is the right one for the customer's problems.
Bring developers in before implementation. Work alongside your developers to see if what you've designed is technically possible. Don't just hand in your designs at the end and expect developers to make it happen.
The suggestion they make that is probably most crucial to the success of the feedback process is maintaining control over it. In later stages of the project, know specifically what you want to learn when you walk into the room and keep the discussion focused on those objectives. Ask "what do you think about this, this, this and this," rather than "what do you think?"
This is not to say that you ignore anything that is not within the parameters of your agenda. The authors encourage using questioning to get people actively engaged in the process rather than be passive recipients of your presentation. It is very easy for feedback to get off on tangents that are irrelevant to the respondents' areas of concern which ends up wasting time for many people.