One of the most important elements of the experience when attending a performing arts event is the audience interaction with the front of house staff: ushers, ticket office, concessions, merchandisers, parking attendants, etc.
The experience people have with these staff members sets the tone for the entire event. A warm, efficient welcome can make mediocre performance seem better than it is but a great show can be soured five minutes after people walk in the door if they are poorly treated.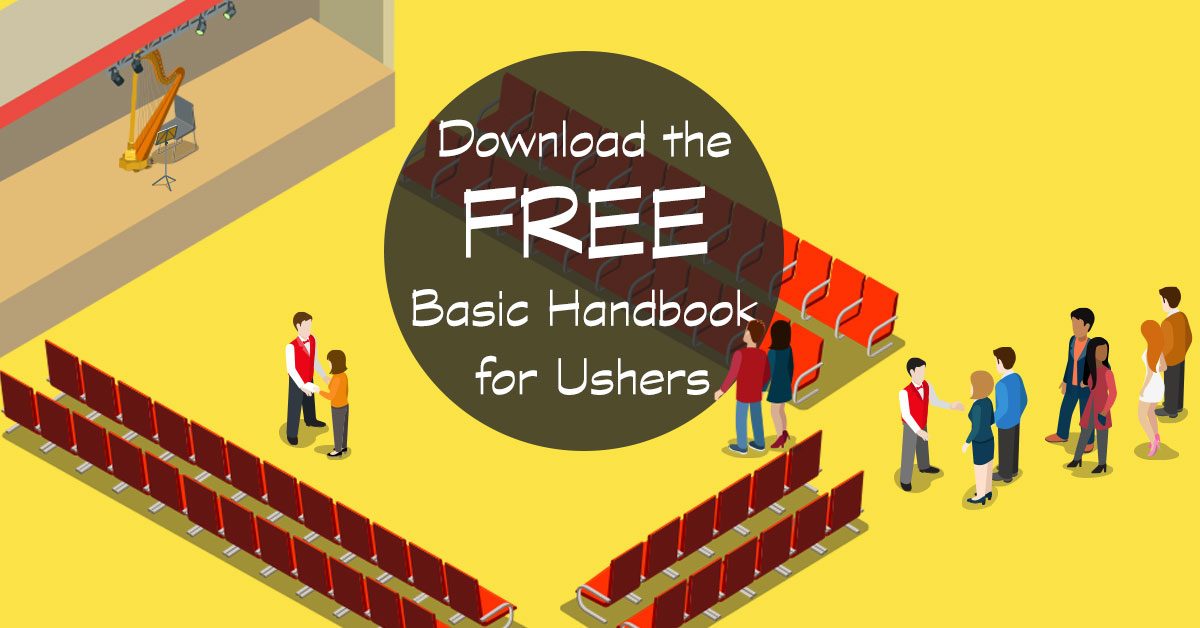 I recently worked up a basic handbook for ushers I thought I would share. This handbook should in no way replace a quality training program, but it is something an usher can have on hand to remind them about the proper procedure between training sessions. For example, it shouldn't be the sole source of training on emergency procedures or interacting with persons with disabilities.
The guide is certainly not exhaustive in terms of what you would want ushers to know. It just contains basic concepts that should be included in a training program.
The concepts are:
Purpose: How does our organization view the role of ushers and what should the usher expect of the experience.
Duties: What are the general duties during a performance. How should they be executed.
Emergency Procedures: What are the general approaches to different emergency situations
One thing I have intentionally left out of the emergency procedures is how to respond to an active shooter situation.  That is something I think is best developed in conjunction with local law enforcement.  People know their facilities well enough to customize my basic guidelines on fire, medical, tornadoes and earthquakes to their own needs, but active shooter policies require more detailed consultation and planning.
The majority of the effort ushers expend is going to be in relation to customer service. Some of the best guidance and training for ushering at your organization is paying attention to how other people do it. Ushers and organizational staff should actively watch what happens at other places to identify what the staff there does well. Those things they don't do well or do quite poorly isn't an opportunity to be smug, but should be noted as something to work to avoid in your own operations.